Recipe
Baked Walnut Fish & Salsa Verde
Words and Photography by

Edana Isobel
This dish reminds me of home. The happiness I have when I combine my favourite fresh ingredients from the local fish market and grocer, to the smiles and lasting delights of seeing each person savour and enjoy every bite at the dinner table. I have cooked this dish many times in my home for new guests and old and it's a definite crowd pleaser. This magical dish has three components: 1. Baked Walnut Fish, 2. Salsa Verde & 3. Potato Mash. The textures and flavours are so unbelievably cohesive; it's an absolute dream!
'When life gives you lemons, make… Salsa Verde!' – Edana Isobel
Tips:
Lemons: Roll and bruise the lemons before dissecting in half to get maximum juice.
Hot English Mustard: For those who don't like it too hot use Dijon Mustard instead.
Partoku Knife: Partoku Knifes are AMAZING to chop with especially with fine ingredients.
Ingredients
For the Walnut Fish:
1 bag of Walnuts or Pecans
5 Hapuka Fillets
Himalayan Pink Rock Salt
Freshly Cracked Black Pepper
A Handful of Coriander (Cilantro for them 'mericans)
1/2 Cup of Olive Oil
Cinnamon
Cayenne Pepper
2-3 Lemons (Juice)
7-8 Cloves of Garlic
For the Salsa Verde:
1 Lemon
6 Anchovy Fillets
Cracked Pepper
Vintage Merlot Salt
1 Cup Olive Oil
5  Cloves of Garlic
1/2 a bunch of Mint
1 Bunch of Flat Leaf Parsley
1/2 a bunch of Coriander (Cilantro)
A couple of dollops of Hot English Mustard
2 Heaped Tablespoons of Baby Capers
2 Tablespoons of Apple Cider Vinegar
Method
Baked Walnut Fish:
Preheat oven at 220 degrees Celsius.
Place Fish Fillets or Cutlets into a Casserole Dish without a lid.
Generously season with Himalayan Pink Rock Salt, Black Pepper, Coriander, Cinnamon, Cayenne Pepper, Lemon Juice, Garlic and Olive Oil.
Crush bag of Nuts (not too finely) with a Pestle and Mortar.
Place on top of Fish, evenly distributing and covering.
Bake for 25-30 minutes at 220 degrees Celsius.
Salsa Verde:
Salsa Verde basically means 'green sauce' in Italian. It is often used to accompany fish and meats. It's super easy to make and there's no real method to it except for making sure all the herbs are cut super fine, there are no lemon seeds and the consistency is just right. So just grab a bowl and start chopping, mix it all together and dip your fingers in to taste as you go!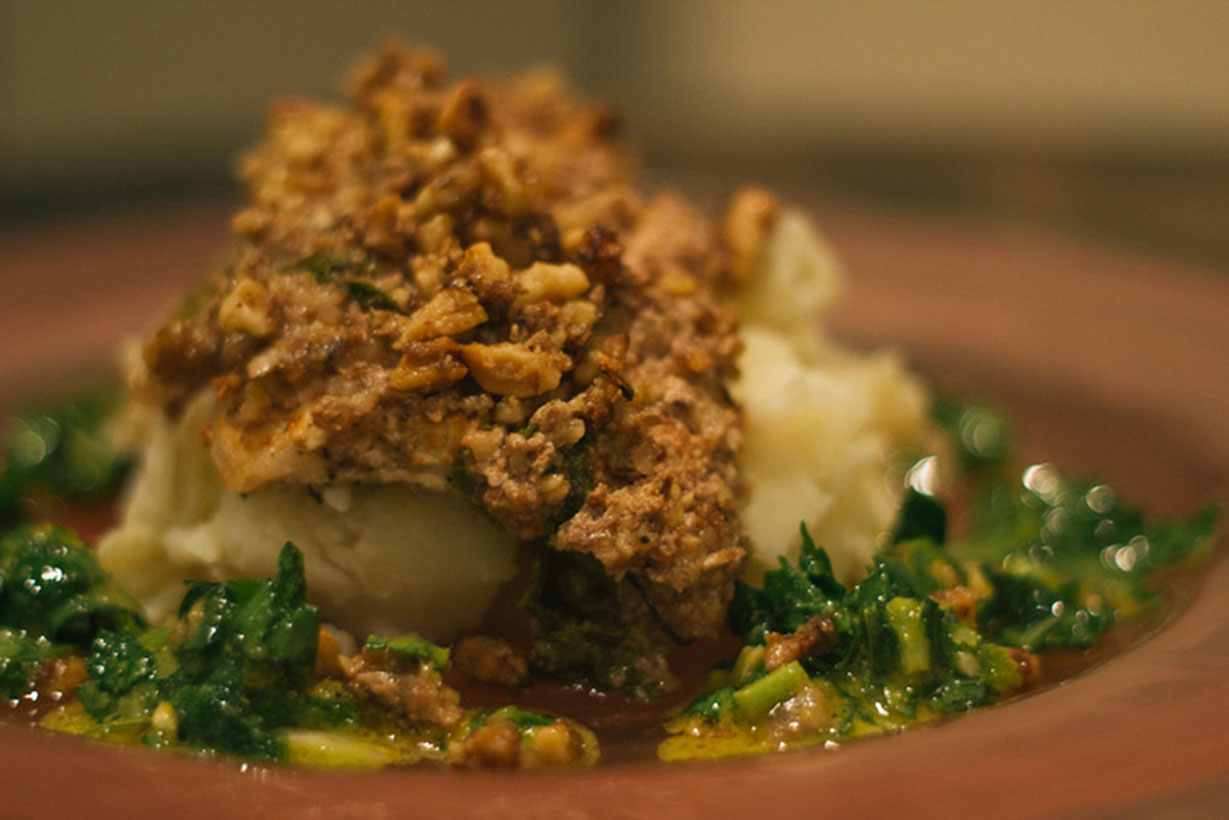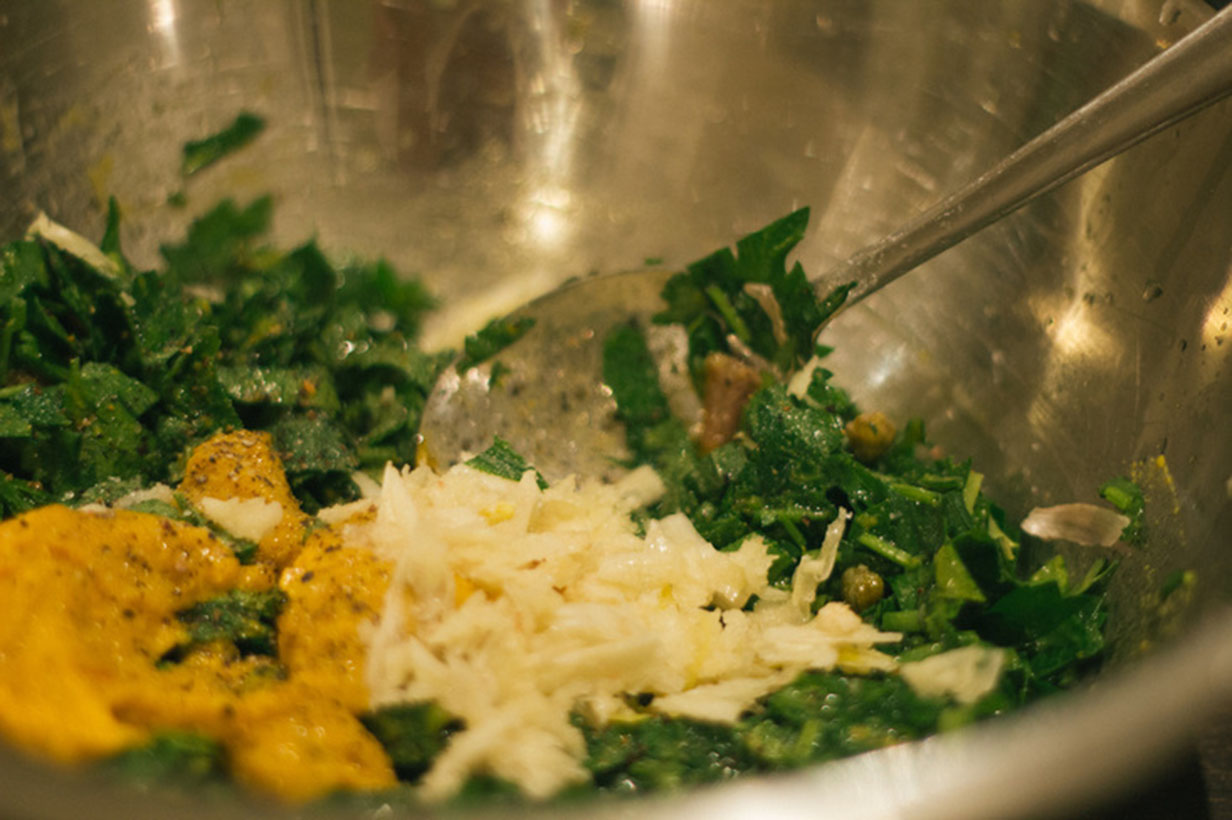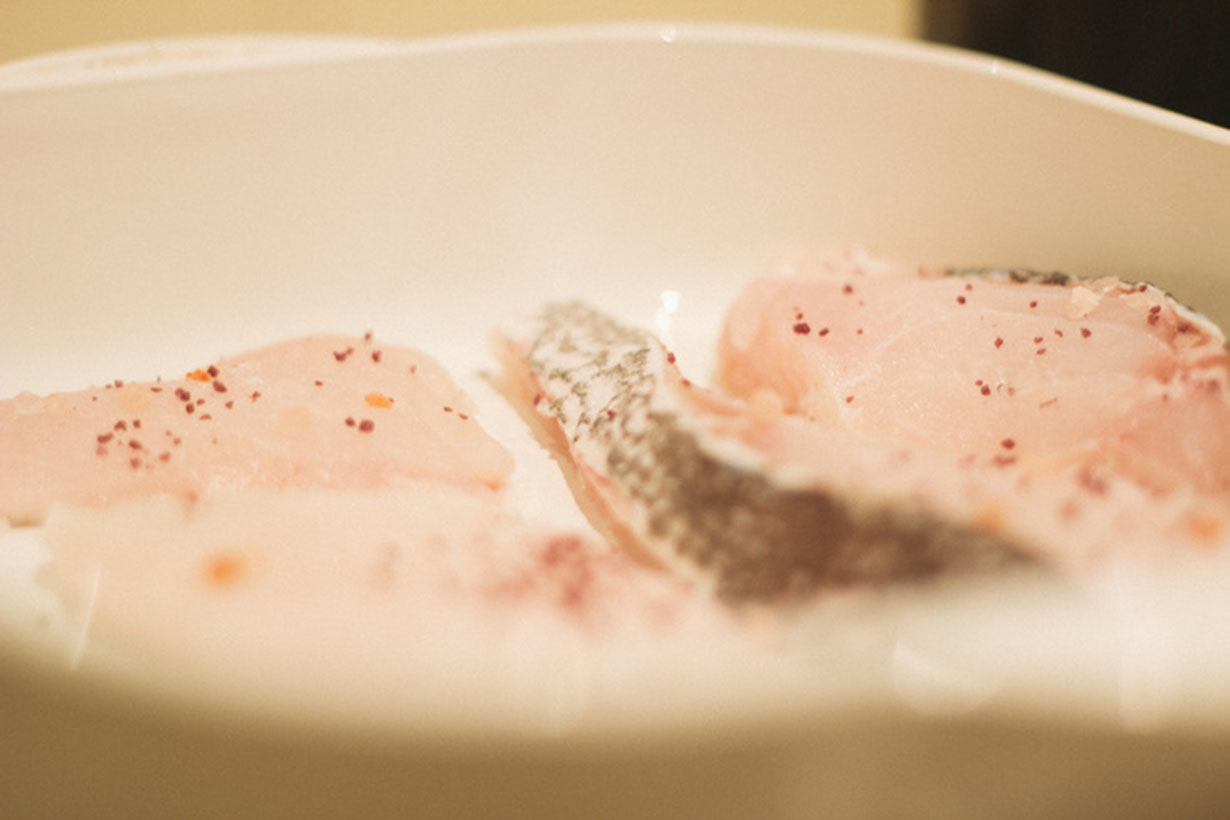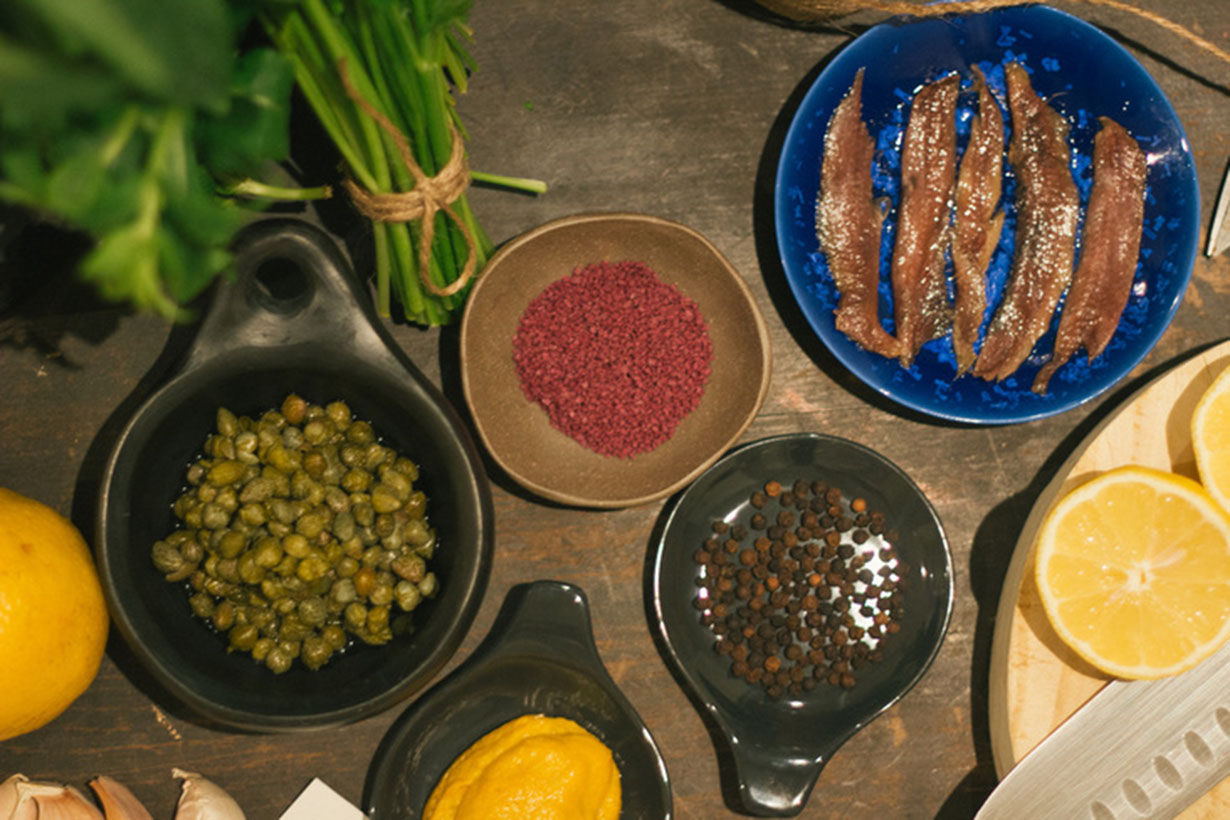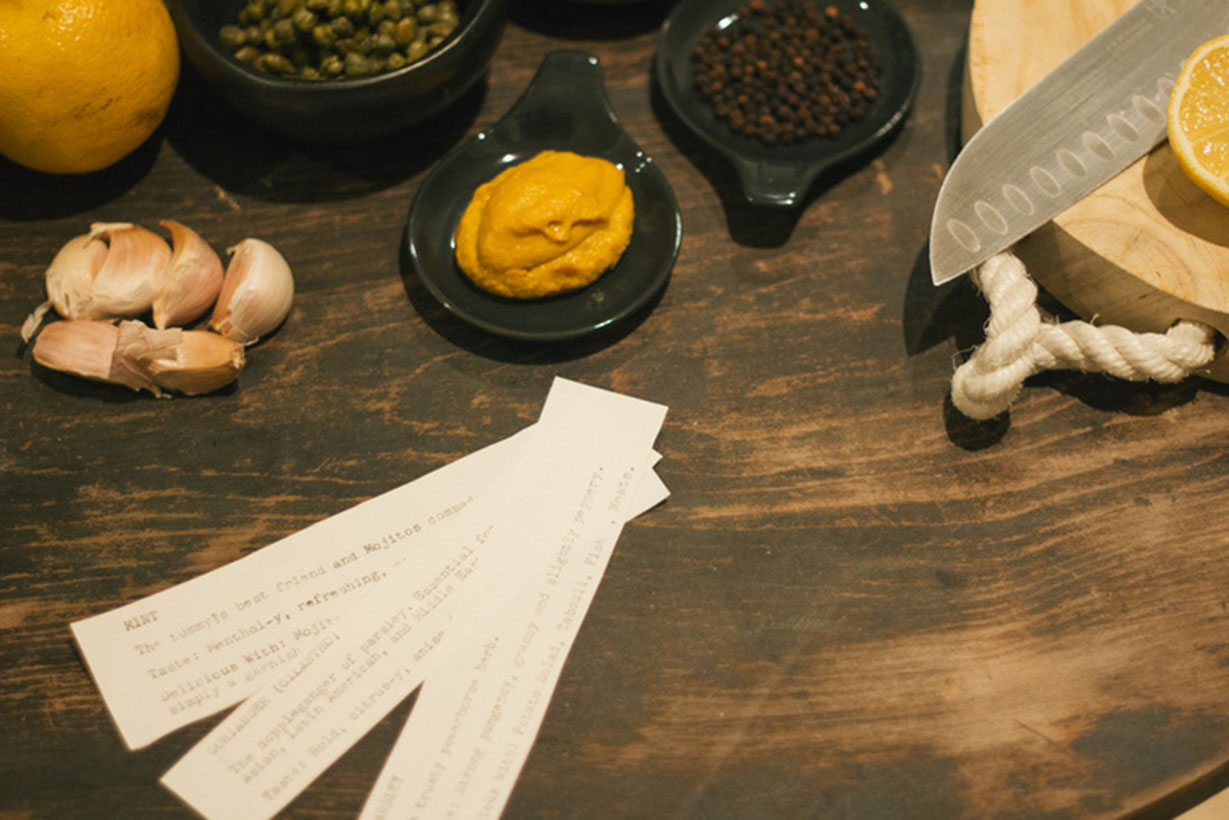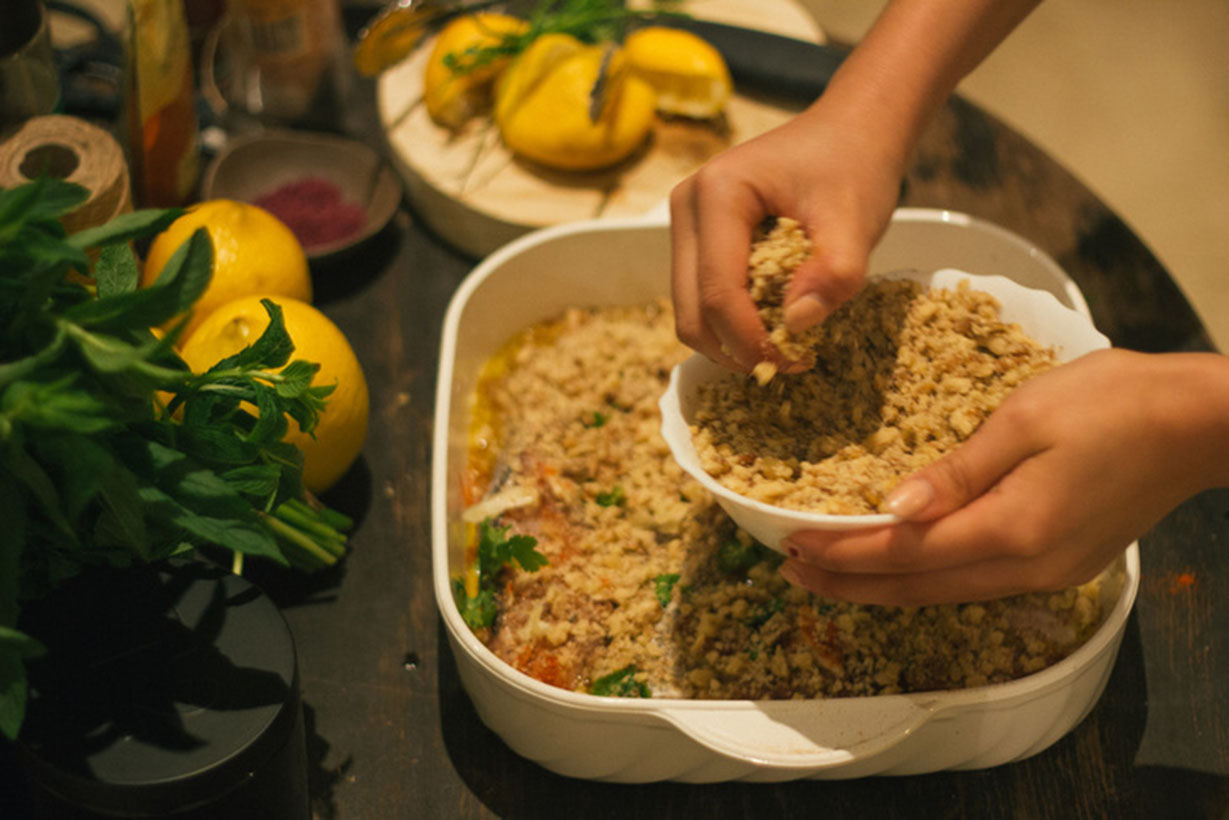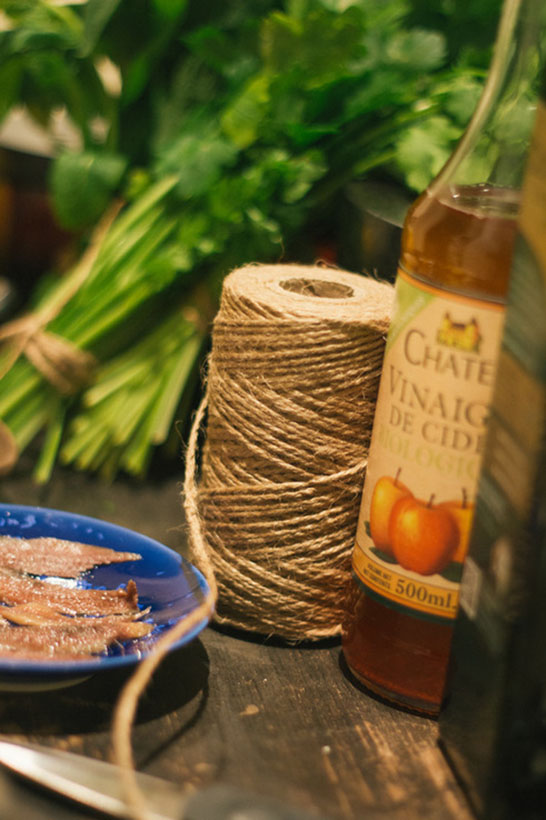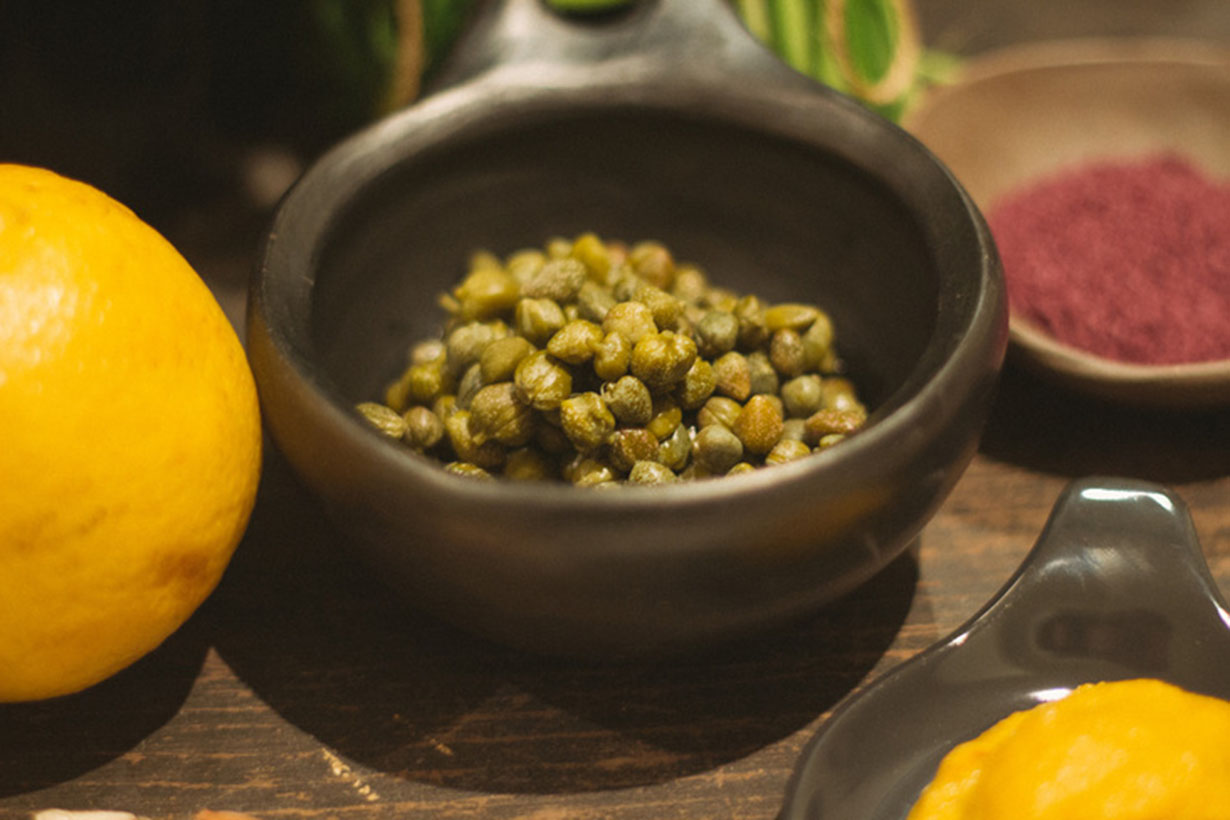 Baked Walnut Fish & Salsa Verde was created by Food&_ community member: