Recipe
Cooking with Beer: Welsh Rarebit
Recipe by

William France

Photography & Styling by

Ross Featherstone

Photography & Styling by

Katy Lanceley
Great chefs say "You should never cook with a wine you would not drink". I take a similar stance on beer.
When it comes to cooking with beer, it's worth investing in a decent drop to make that extra bit of difference. Cooking with it generally suggests you are making a dish that is going to be shared amongst friends or family; a stew, a pie or maybe even a cake.
I worked with a great chef who, with a push in the right direction, started to experiment with different ales in his recipes. His sourdough bread with German smoked Rauchbier was divine, especially with the addition of coarse brown flour – the slight smoke added a depth to the flavour, creating a bread that was hugely popular with our customers. The smoked Rauchbier also works great in a Beef Chilli (more of that in a later post of 'Cooking with beer') and I recently tried reducing down a decent porter with some soft brown sugar and glazing a ham, which made a beautiful Sunday luncheon with a fried egg perched on top.
I hope to share a few recipes with you that all contain good beer. I thought I would start with the most important meal of the day – breakfast. I cooked this recipe for friends whilst on holiday and it produced lots of gratifying noises. As we shared the meal together, I smiled.
One of the secrets was good beer.
Ingredients
6 slices of seeded sourdough
75g of Butter
2 tbsp of plain flour
200g of mature Cheddar, grated
200ml of good dark beer (eg. Summer Wine Teleporter, Kernel Export Porter)
2 egg yolks
2 tbsp of whole grain mustard
1 tsp of honey
2 pinches of paprika
Parsley to garnish
Method
Melt the butter, stir in the flour and cook out for 30 seconds to make a roux.
Add beer and stir till it thickens.
Add cheese, egg yolks, mustard, honey and paprika, and season.
Meanwhile, toast the bread.
Spread the cheese mixture onto the toast and grill until brown and bubbling.
Garnish with chopped parsley and serve.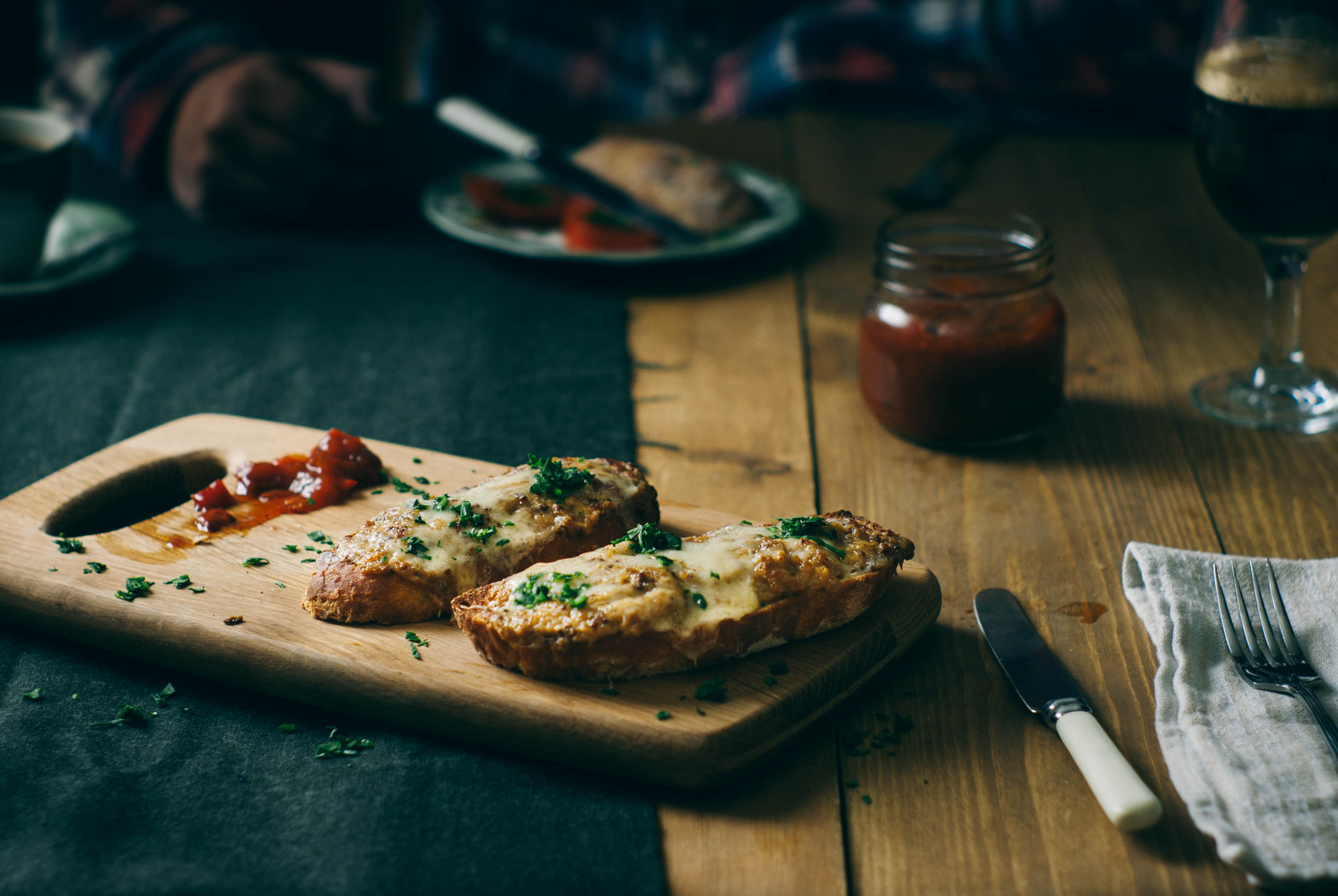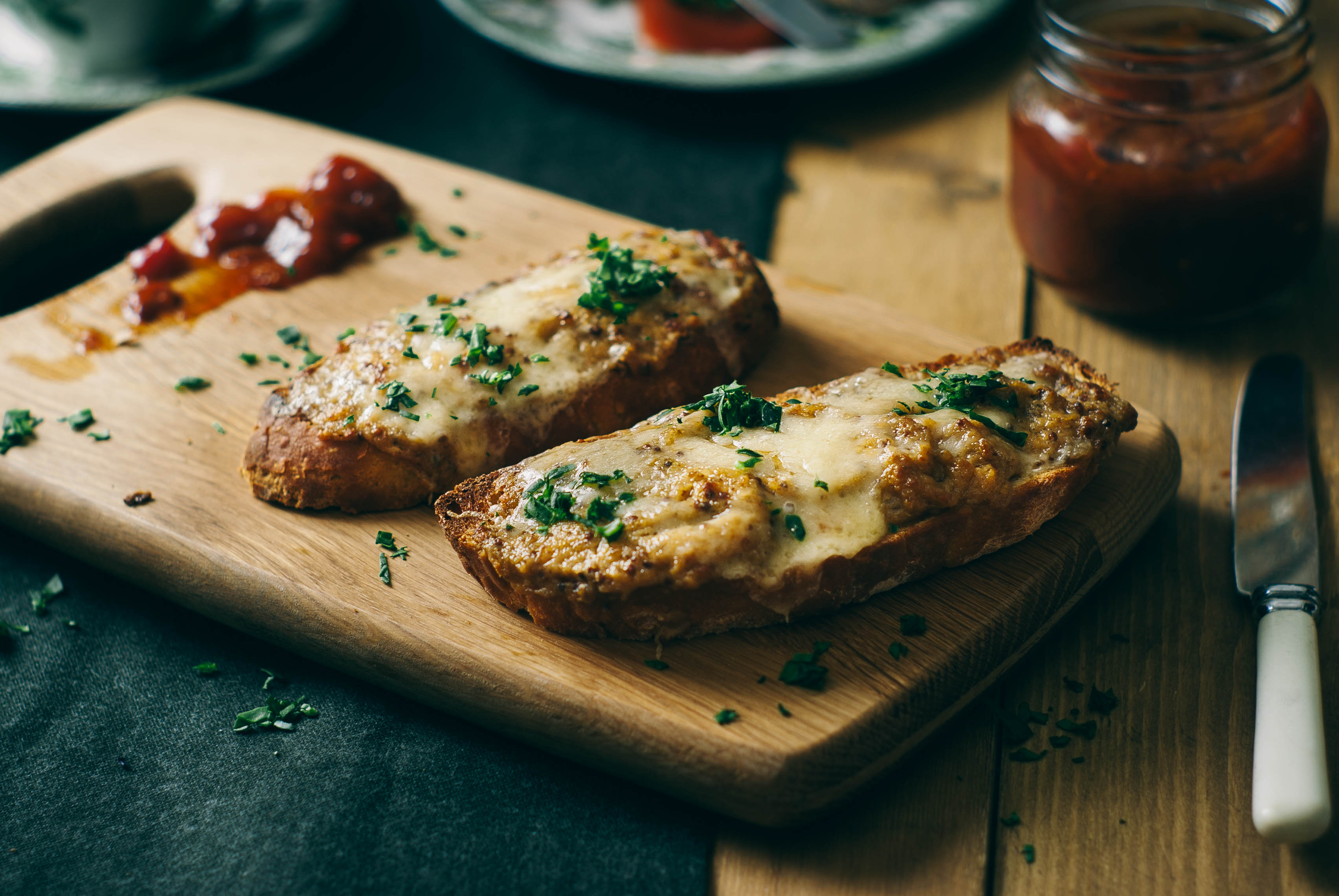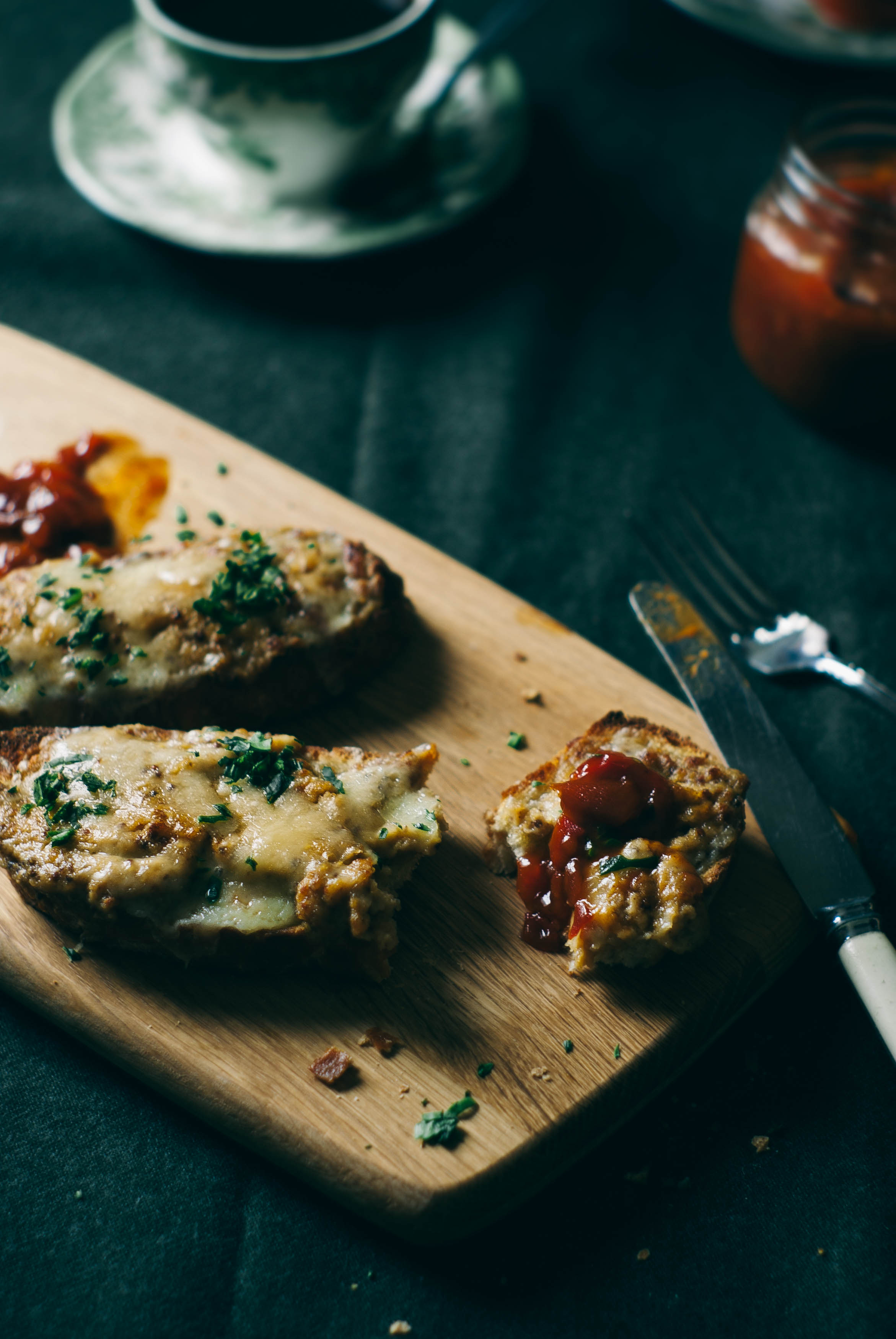 Cooking with Beer: Welsh Rarebit was created by Food&_ community members: