Recipe
Mulled Wine
Recipe & Photography by

Edana Isobel
We are heavy into the throws of winter and what could be more delightful than a deliciously warming mulled wine.
I find the key to an ultimately fabulous mulled wine is a good bottle of unoaked red without cutting any corners, because a good wine is a good wine and there is no sugar coating a bad one.
Serving Suggestions:
Add cinnamon sticks and lemon/orange wedges as a garnish.
If you aren't a sugary person, try without honey or sugar.
Additional Information:
I like to use a not so complex wine – something that is quite soft and not too bold so the infusion of spices and fruit don't get lost.
Using organic fruit is preferable because they don't wax the peel.
Star Anise can be powerful, so placing it in last allows for a more subtle accent.
It's important not to boil the wine as all the alcohol will evaporate. Making the base first with a small amount of wine for infusion is ideal.
Ingredients
A bottle of unoaked red wine
6 cinnamon Sticks (1 for the wine and the others for garnish)
1 whole nutmeg, grated
1 organic orange (unwaxed)
1 organic lemon peel (unwaxed)
3-4 cloves
2-3 bruised cardamom pods
1-2 star anise
1 vanilla pod
4 peppercorns
1 teaspoon of dried ginger
1 teaspoon of cinnamon pieces
150g of brown sugar OR 3-4 tablespoons of Honey/Agave (optional for a hint of sweetness)
Method
Peel lemon and orange and add the lemon peel and sliced orange into a saucepan on low-medium heat.
Add nutmeg, cloves, cardamom, star anise, vanilla pod, peppercorns, ginger, cinnamon pieces and sugar or honey along with a dash of wine to dissolve the sugar/honey. Simmer and infuse for about 4-5 minutes, stirring occasionally until a thick syrupy consistency is achieved.
Turn the heat to low and add the rest of the wine and the star anise.
Once warmed through, ladle and serve.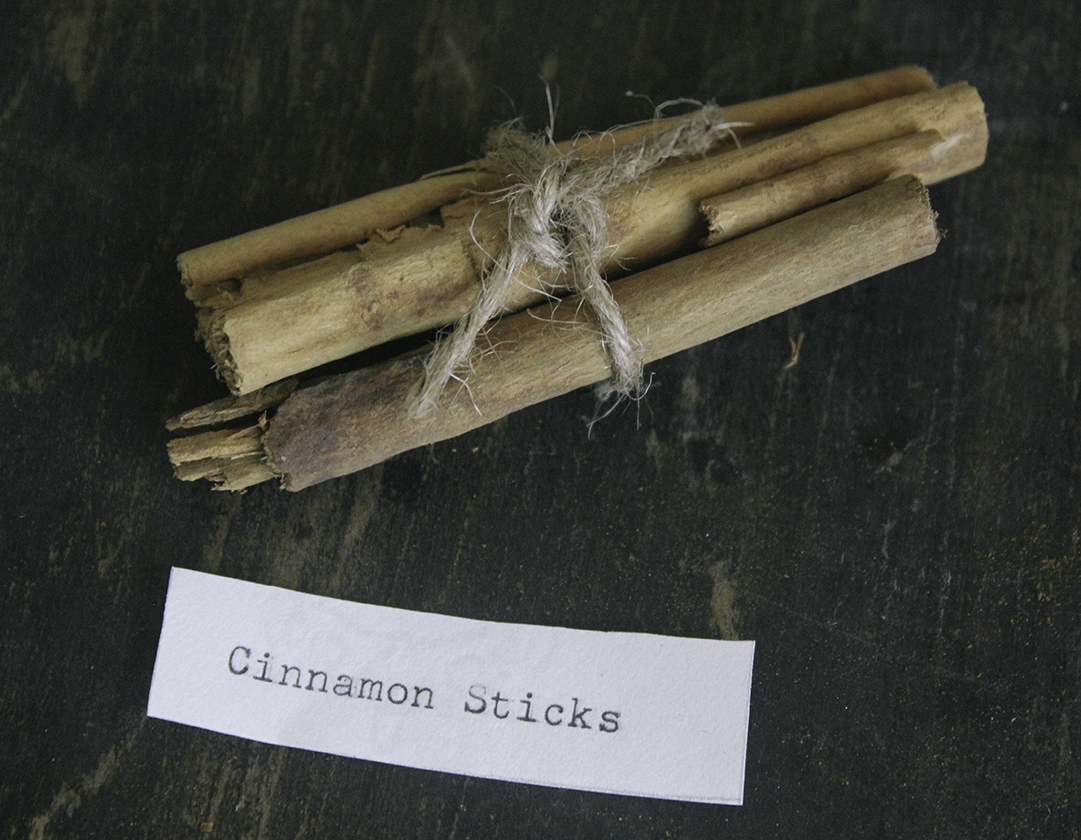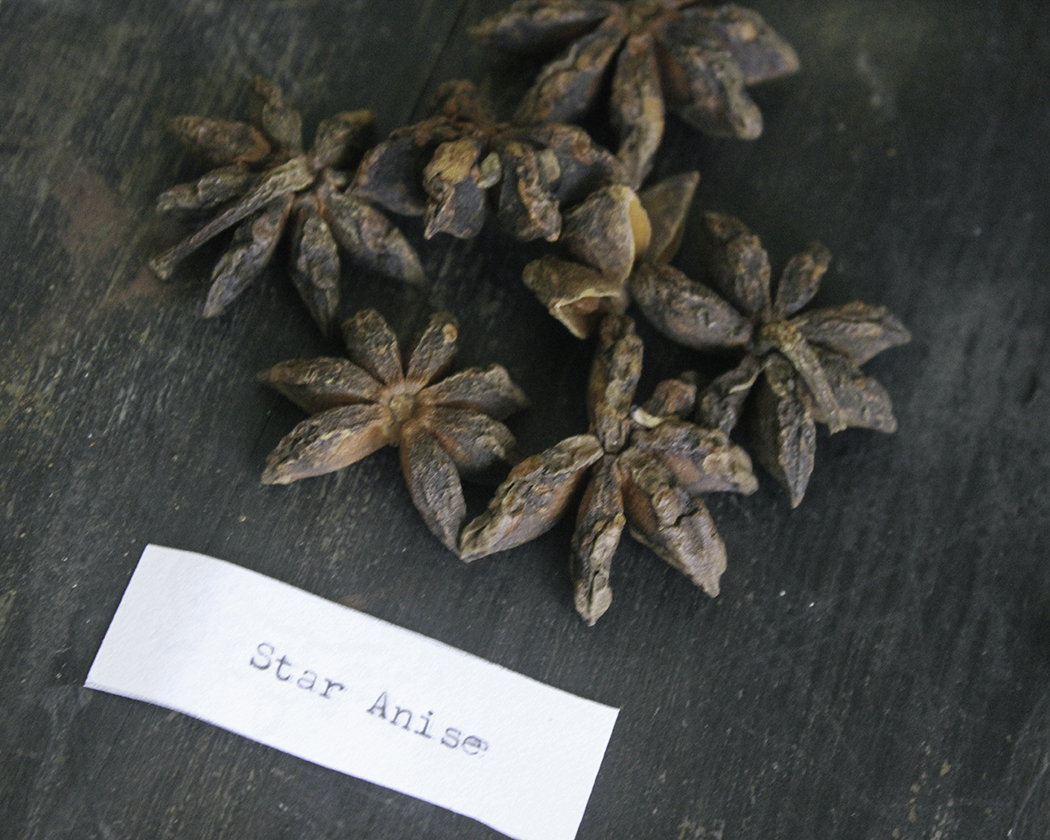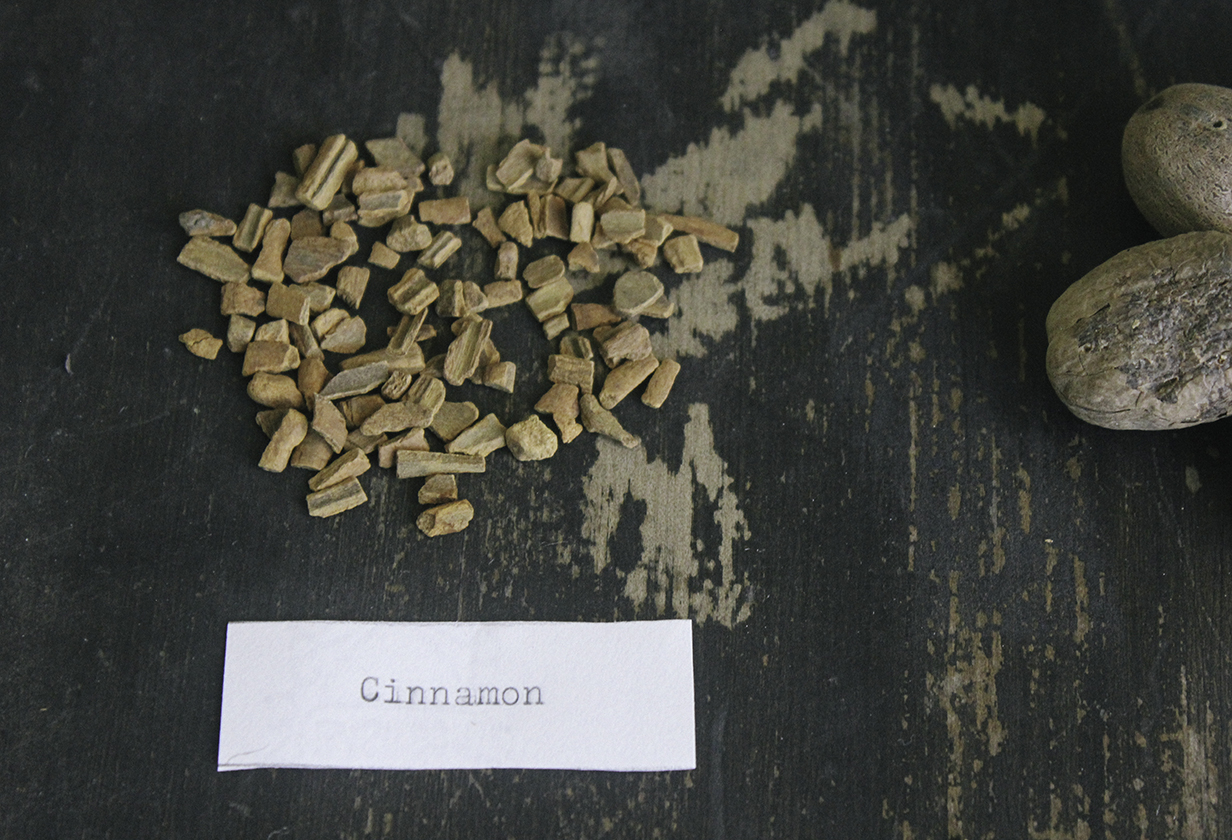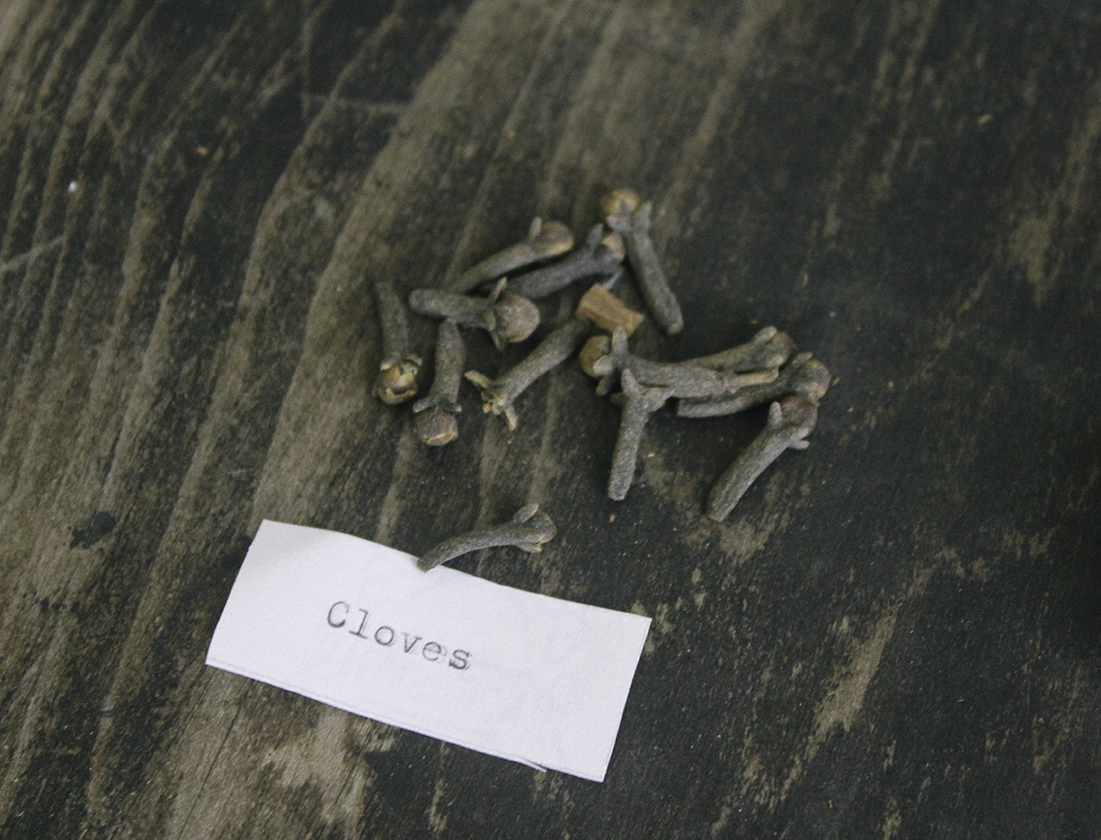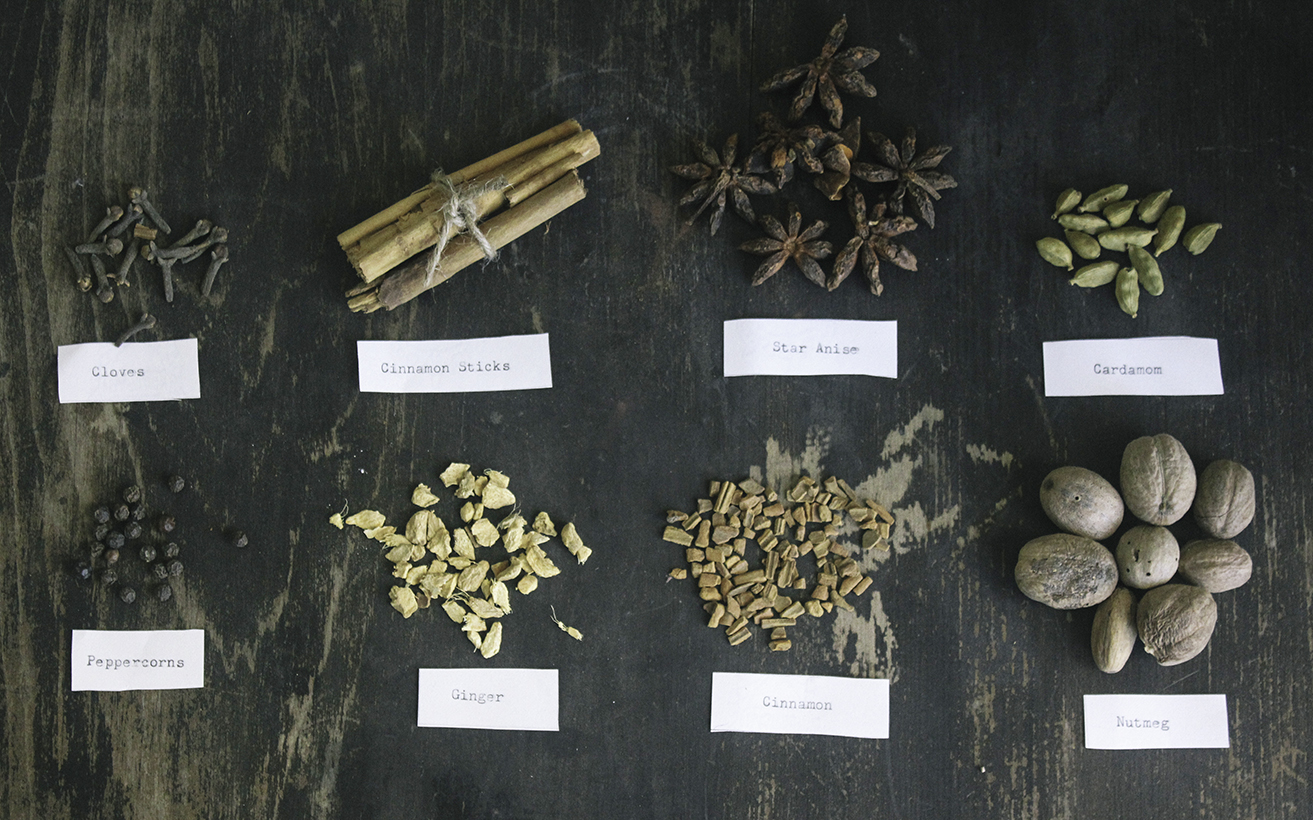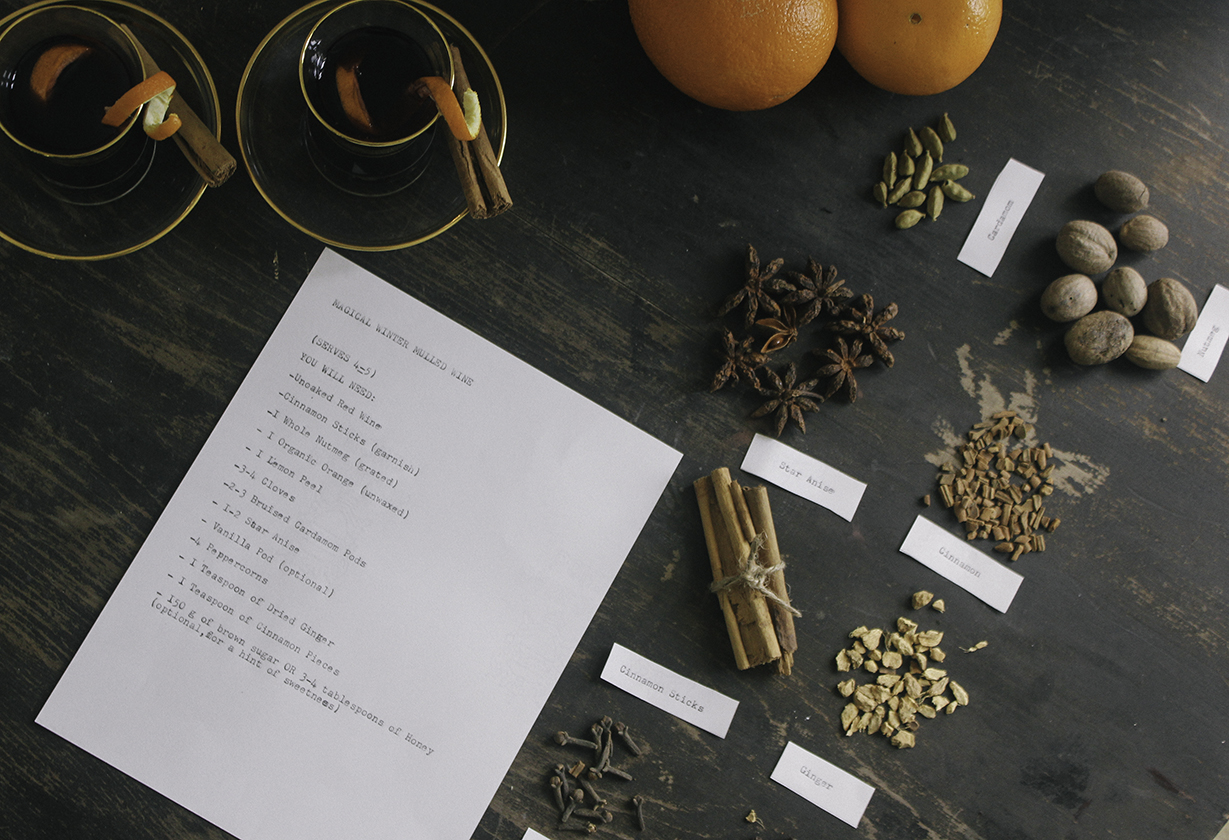 Mulled Wine was created by Food&_ community member: