Recipe
Pumpkin Gnocchi
Words & Photography by

Jette Virdi
This is a great recipe for the alternative Thanksgiving cook, using traditional ingredients and flavours in a non-traditional dish.
Recipe adapted from The Bojon Gourmet.
Ingredients
For the gnocchi:
225g cooked pumpkin (pureed is better but mashed is fine!)
225g of ricotta
3 large eggs
35g grated parmesan
a good pinch of maldon salt
a good grate of nutmeg
350g of plain flour
For the accompaniments:
1 small-medium head of raddichio
a large handful of sage leaves torn or roughly chopped
a large knob of butter
salt and pepper
Method
Mix all the ingredients bar the flour together and beat well. Add the flour in gradually until a dough forms that is slightly sticky but will come away from the edge of the bowl.
Let rest for 30 minutes then kneed for a minute or 2.
Cut into 6 pieces and, taking one piece at a time, roll into a thin sausage. Cut into small pieces (the gnocchi will expand a little when cooked!) and with the back of a floured fork, push down on one side.
To cook, bring a pan of water to the boil and gently spoon the gnocchi in in batches. Once they start floating, time roughly 1 minute and then remove to drain. Repeat until all the gnocchi is cooked.
In the meantime, chop the radicchio and put in serving bowl.
Once the gnocchi is cooked in the water, melt the butter in a large frying pan and toss the gnocchi in until the edges start to crisp. Once all the gnocchi has been done, toss in the sage until crispy. Mix everything together and season. Enjoy!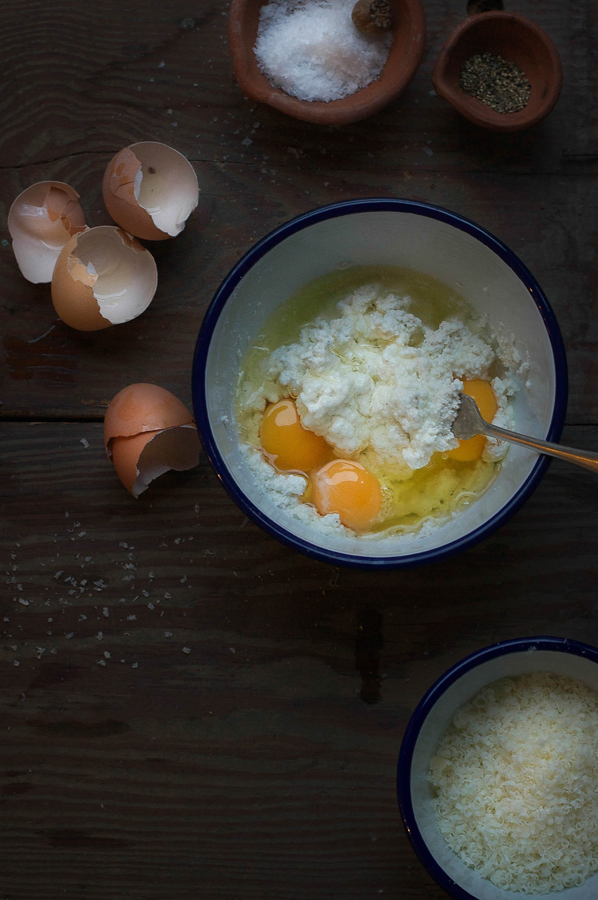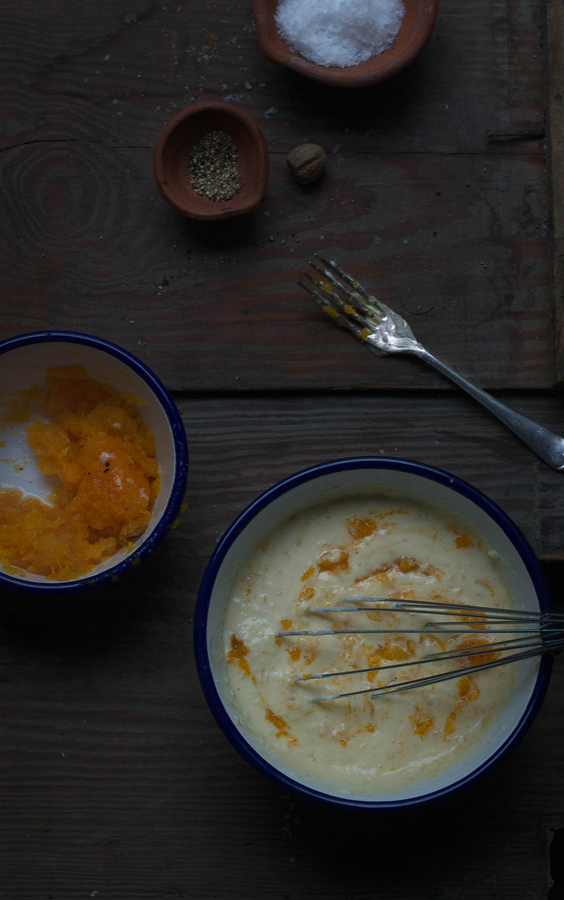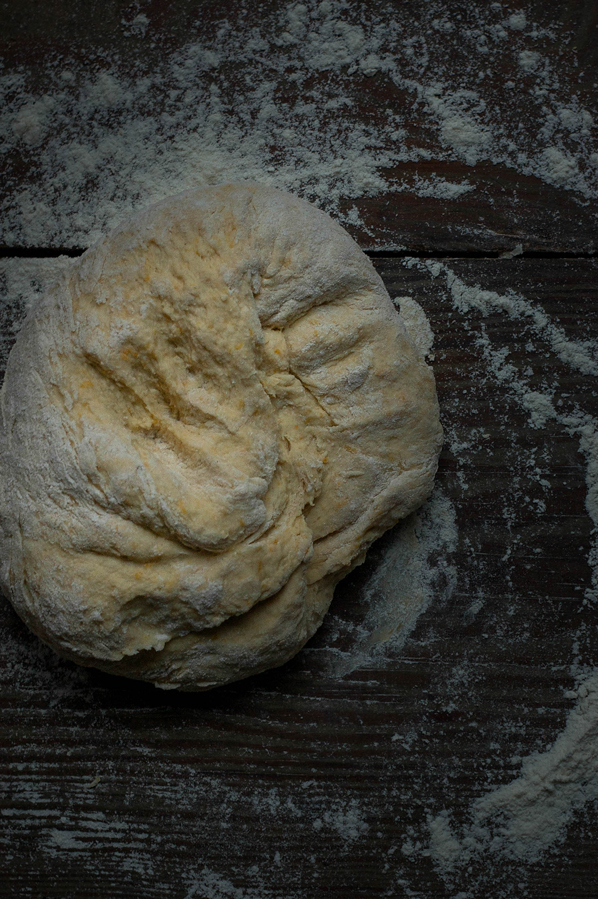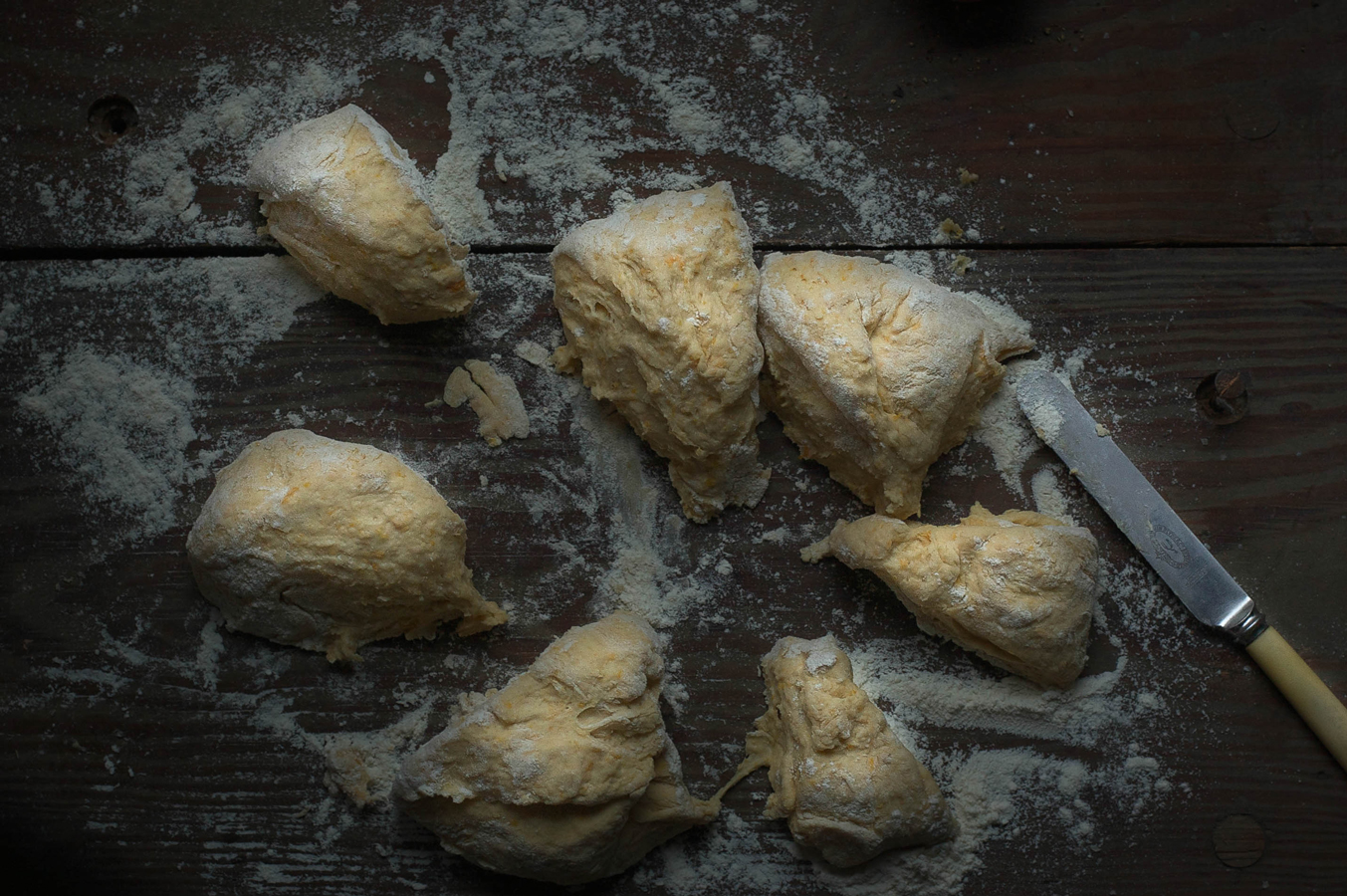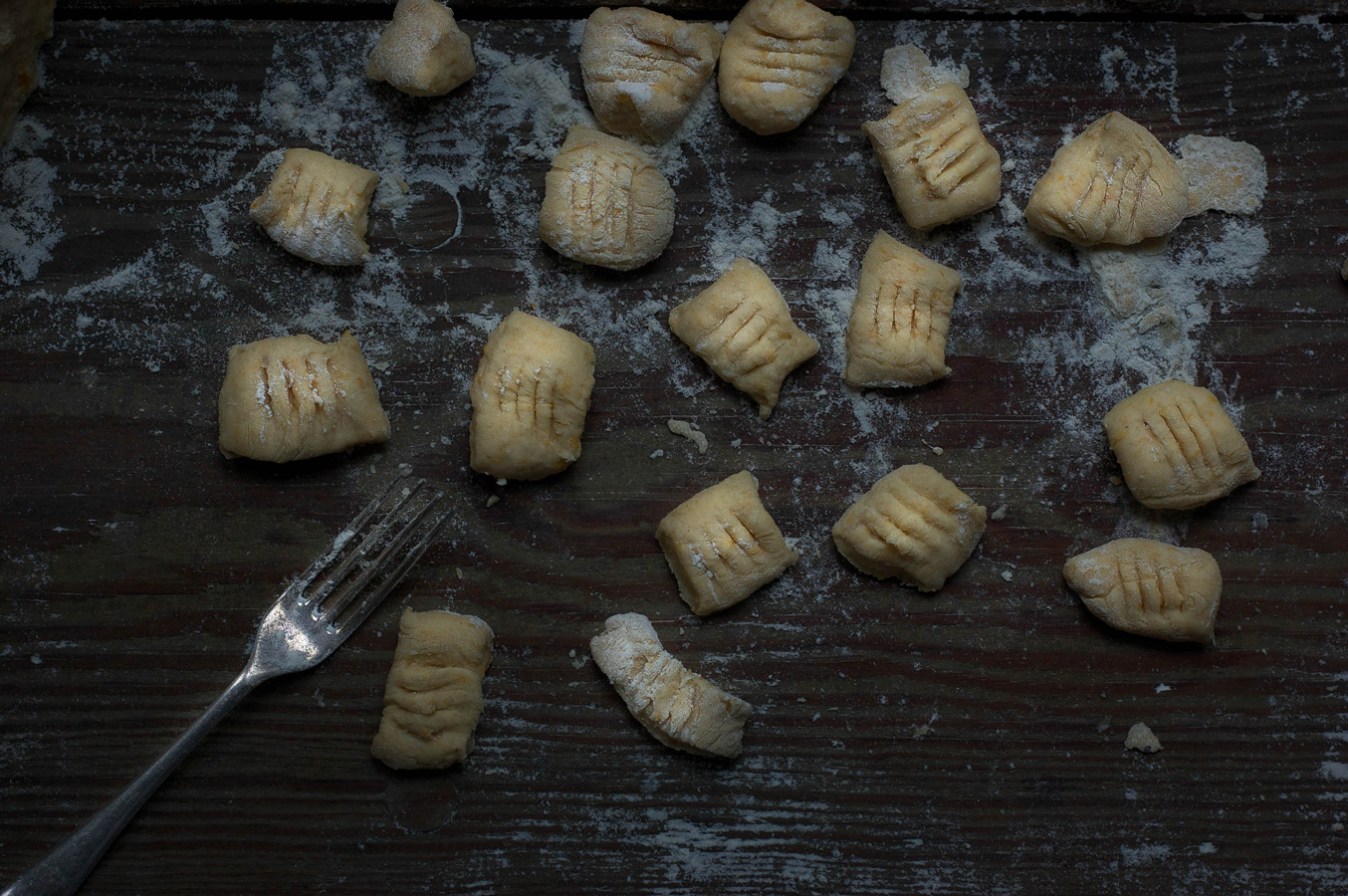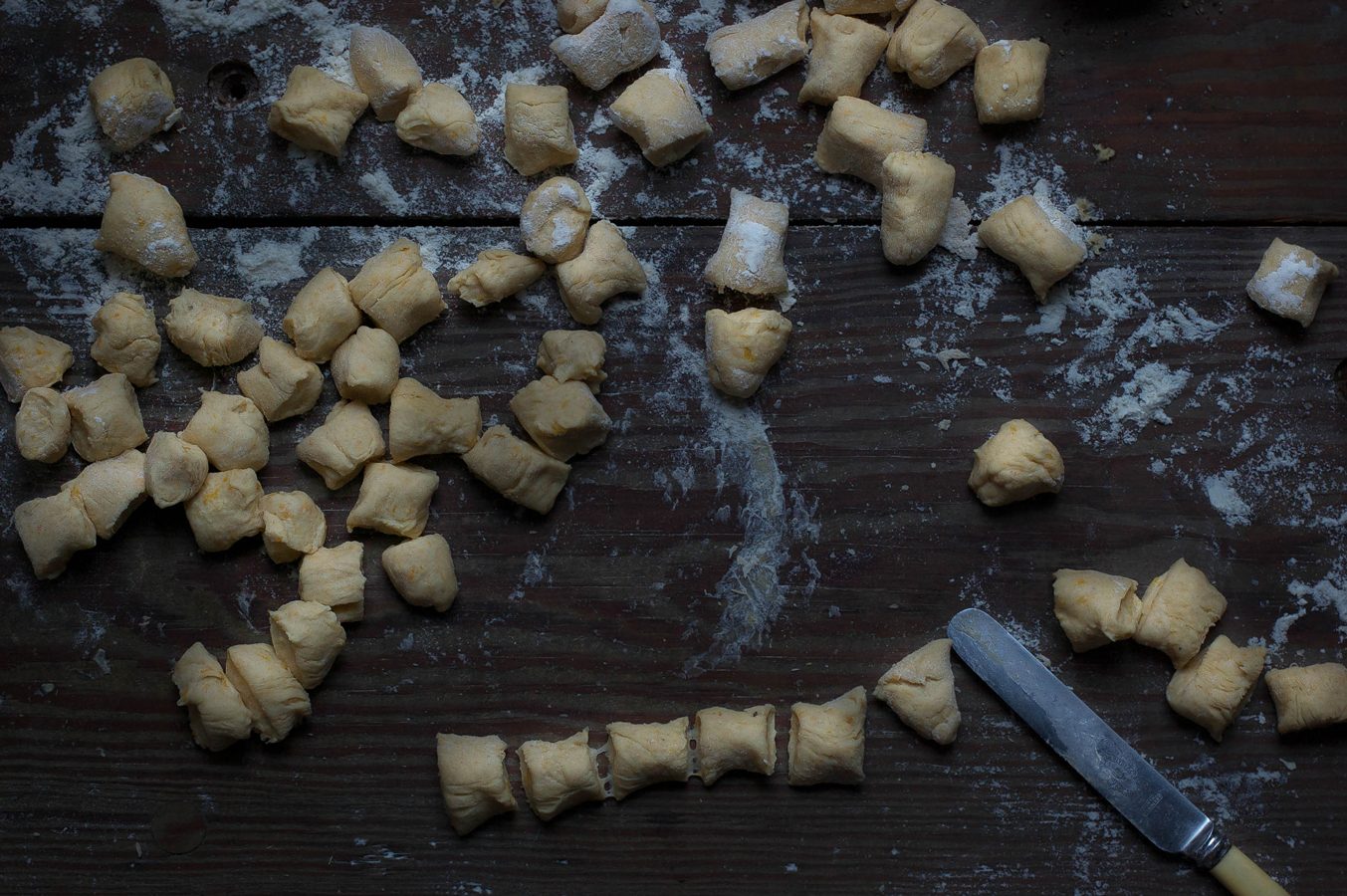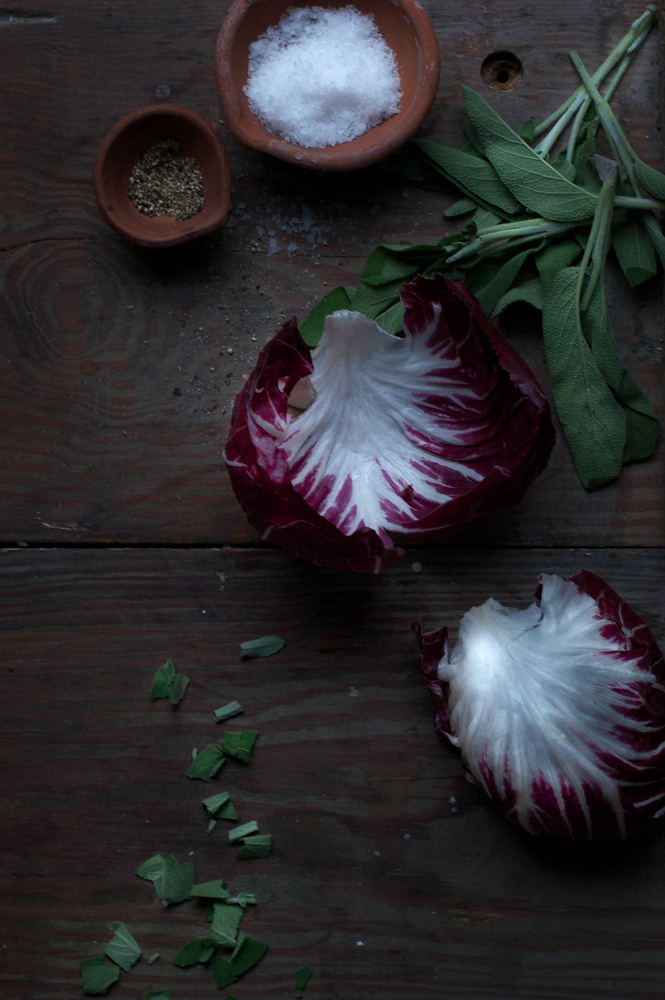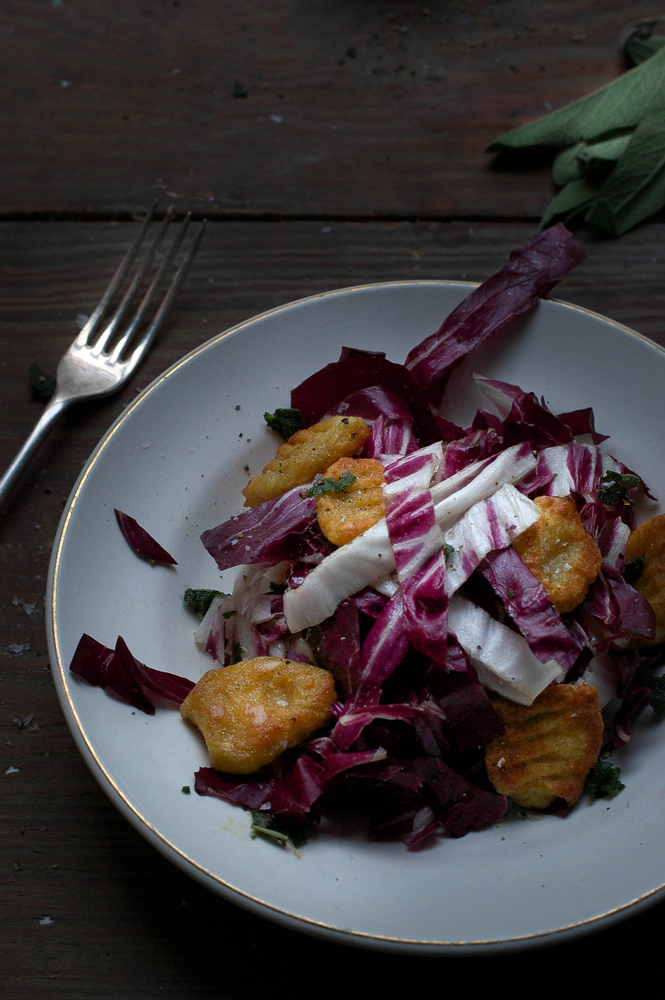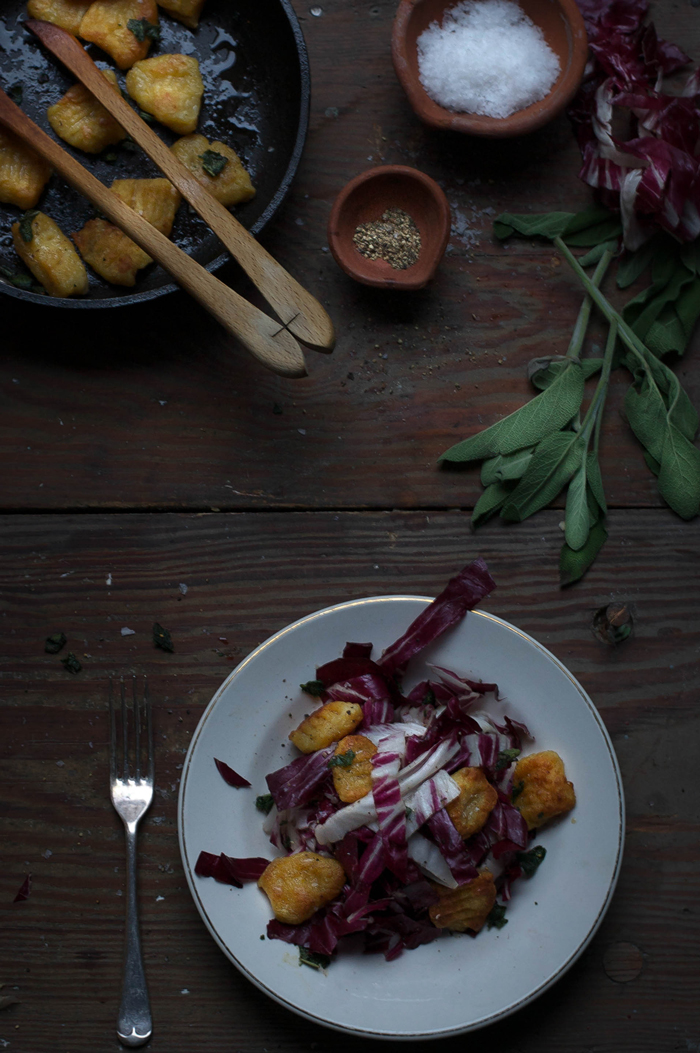 Pumpkin Gnocchi was created by Food&_ community member: