Recipe
Wild Garlic Soda Bread
Words & Recipe by

Jette Virdi

Photography by

Rincy Koshy
3 girls who I wanted to get to know better, 4 sets of creative souls and 1 afternoon that turned into 6 hours. 'A little gathering' was everything I had hoped for when I put pen to paper and sent the invites. What better way to get to know some very inspiring ladies than take them into the middle of Europe's largest park and get them foraging for wild garlic in their wellies.
There was laughter, chats and blue skies. Once home wine was opened, charcuterie laid out and a loaf of wild garlic soda bread was made. Bringing people together over food is one of my favourite things. Searching and picking then creating with that food together is on a whole other level of fun, loveliness and all things good and whole.
Now is the season for wild garlic, you'll find it near water, under trees and in forests. You'll know instantly because the heady smell is a giveaway. My advice? Take people you want to know better and go searching.
Ingredients
450g white flour
12-14floz buttermilk (if you can't find it use regular milk with juice of half a lemon)
1tsp salt
large handful of wild garlic, washed and chopped
Method
Preheat oven to 230C.
In a large bowl, sift the flour and mix in the salt and wild garlic.
Make a well in the centre and add half the buttermilk.
With one hand mix in a circular motion and try to incorporate together.
Add the remaining milk in stages, mixing constantly.
Don't knead the dough, just use your hand in a circular motion. The dough should come together but not be silky smooth.
Turn out onto a lightly floured surface and gently, using both hands, shape into a rough circle.
Cut a cross into the top, almost going all the way to the bottom.
Place in the oven for 15minutes then turn down the temp to 200C for another 30-40mins.
To make sure it's cooked, tap the bottom, and if it sounds hollow take out to cool. If not leave for more time.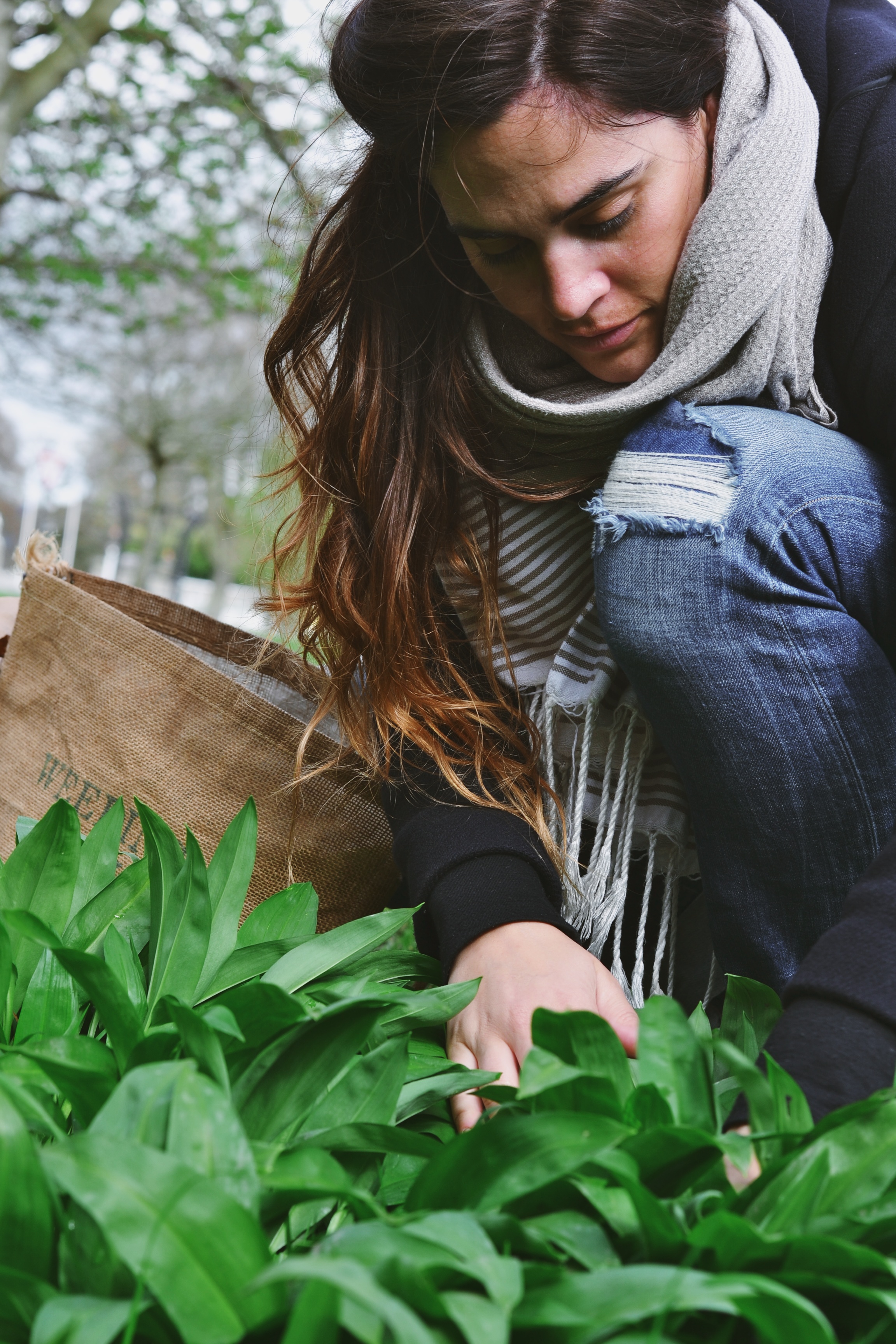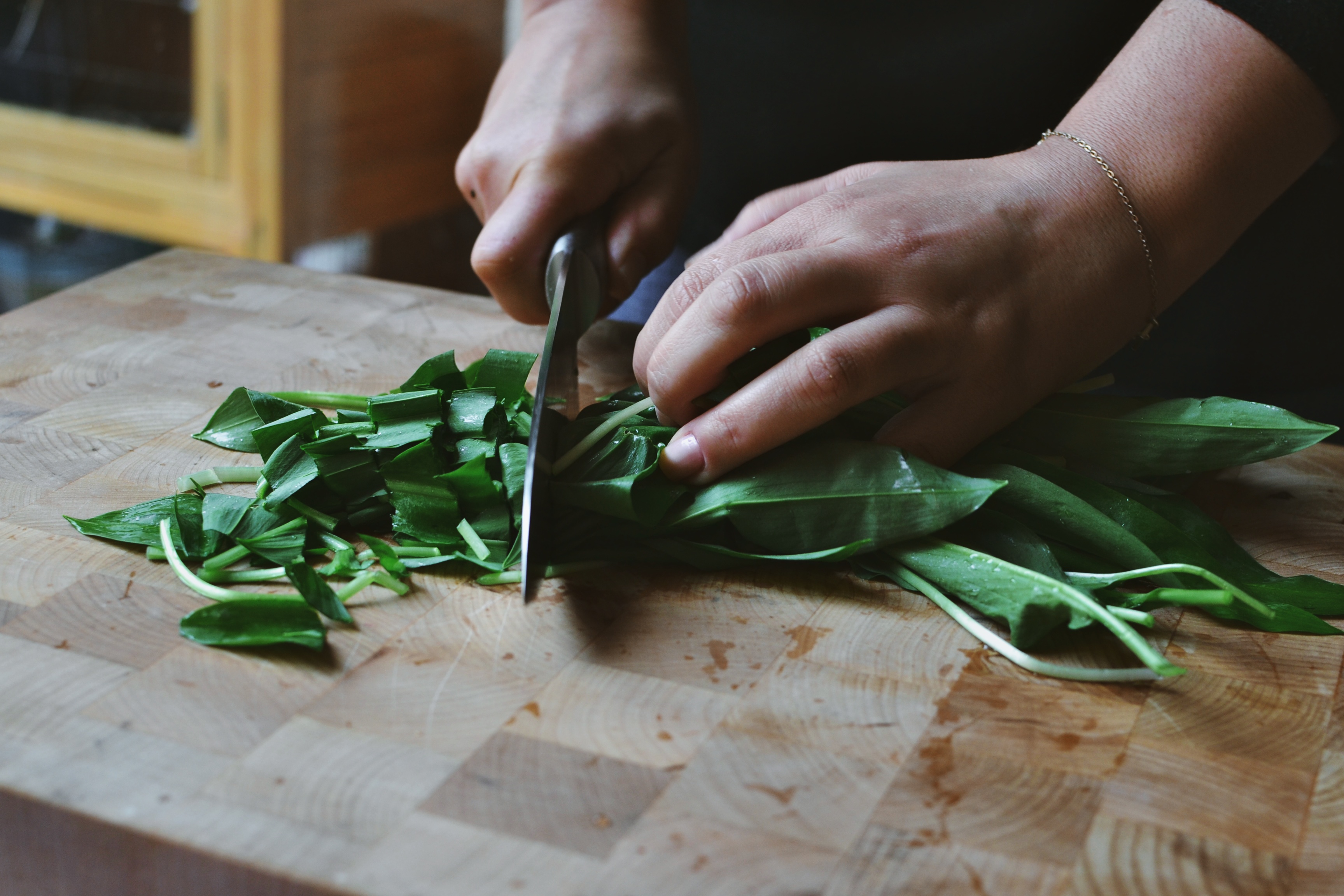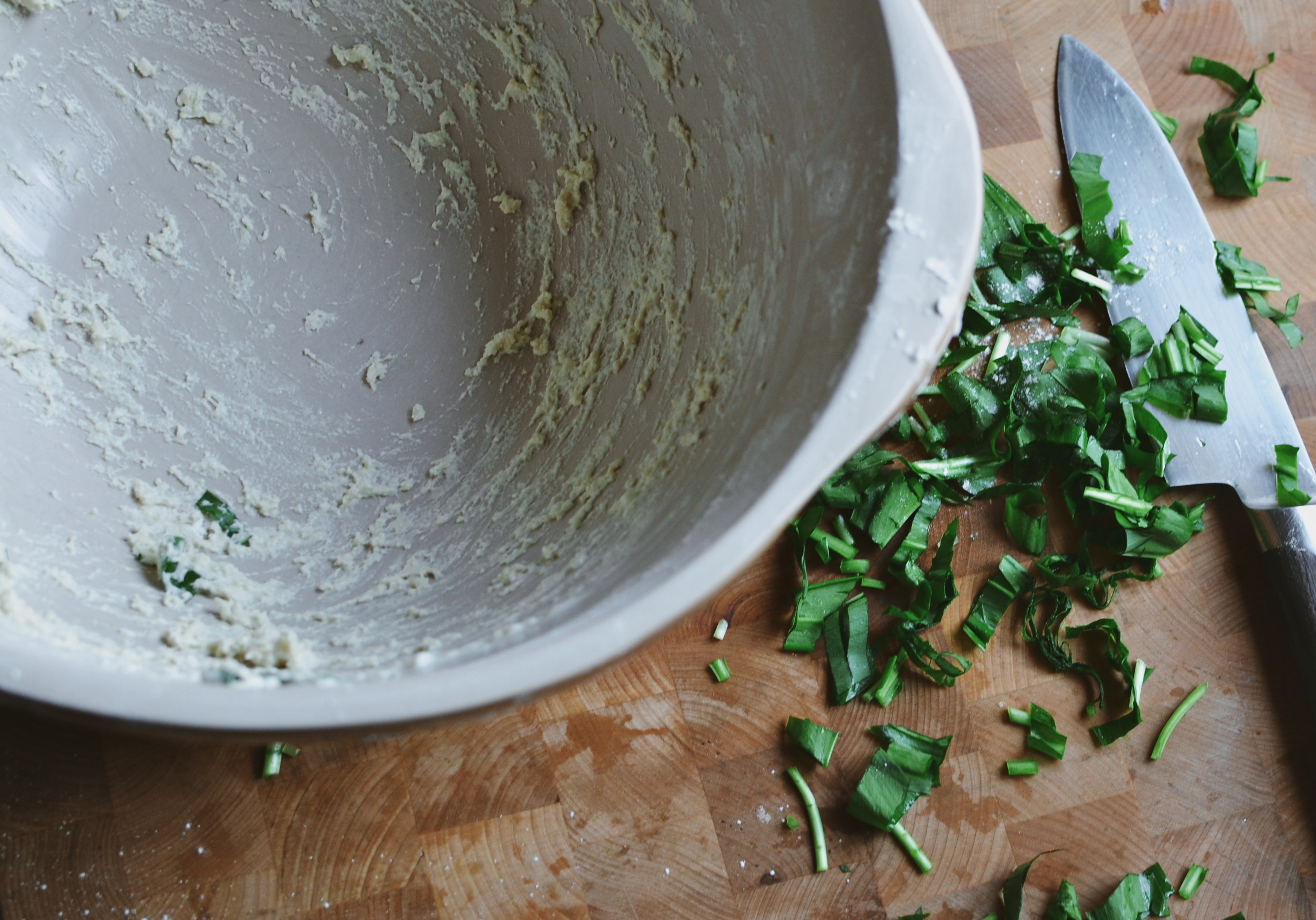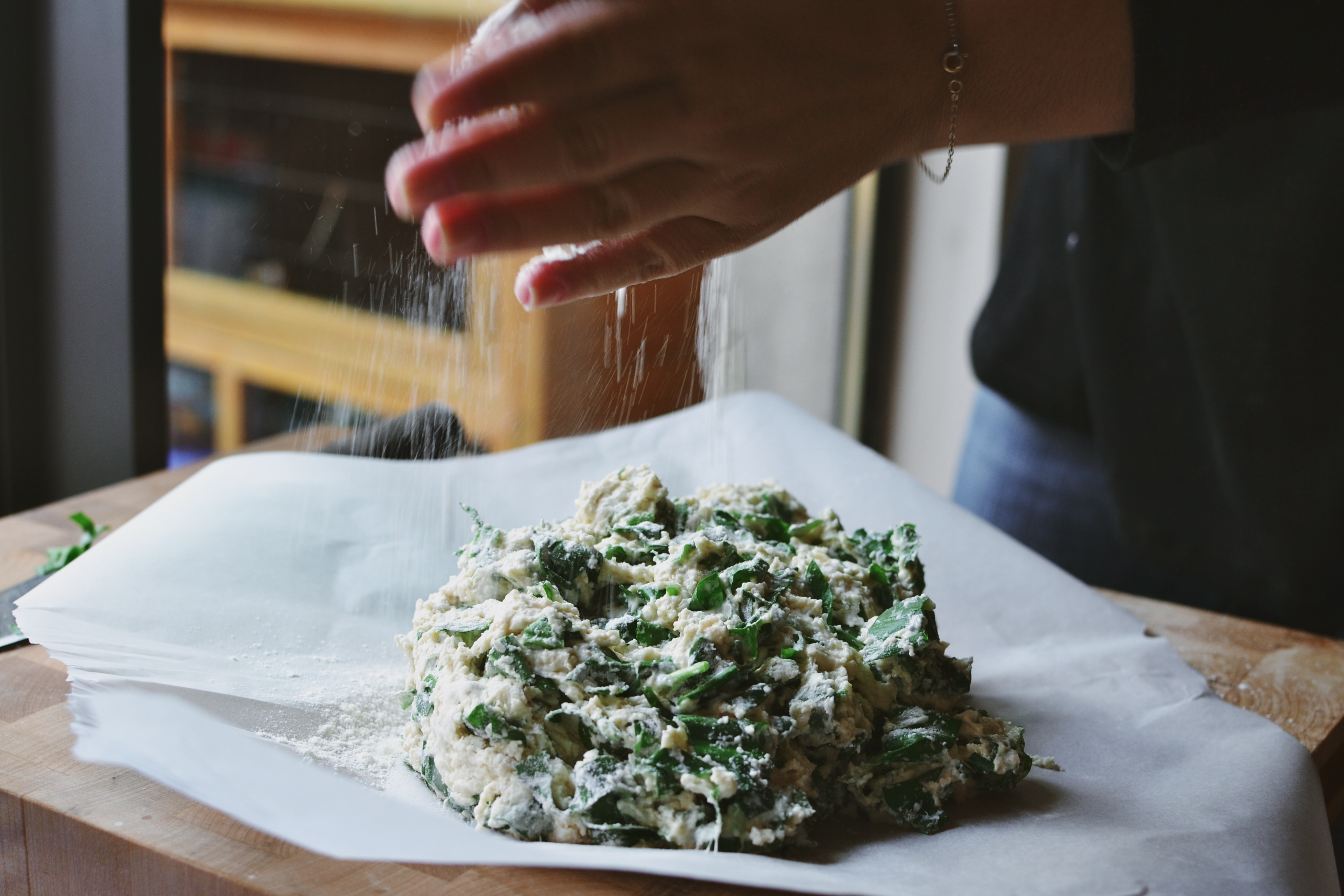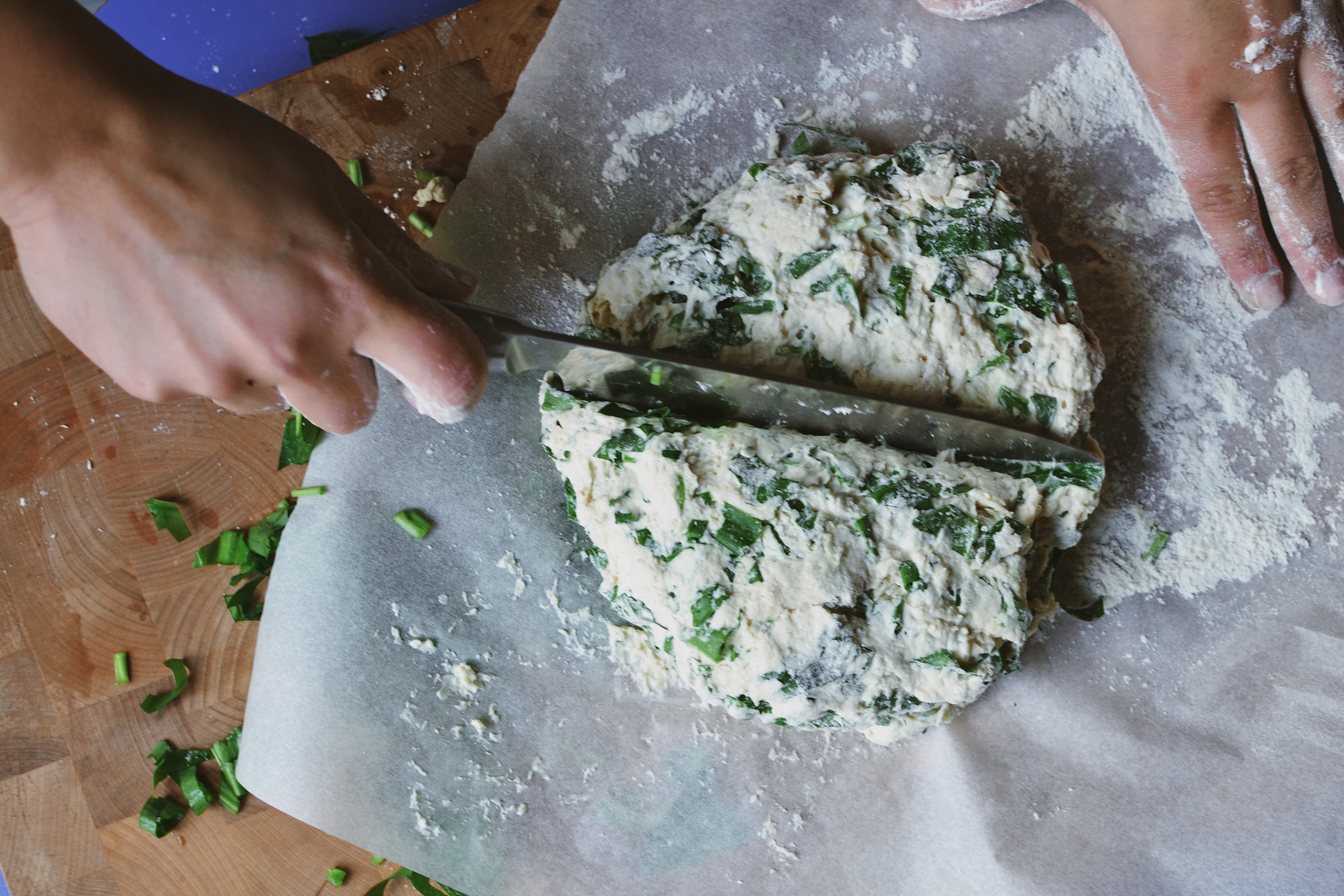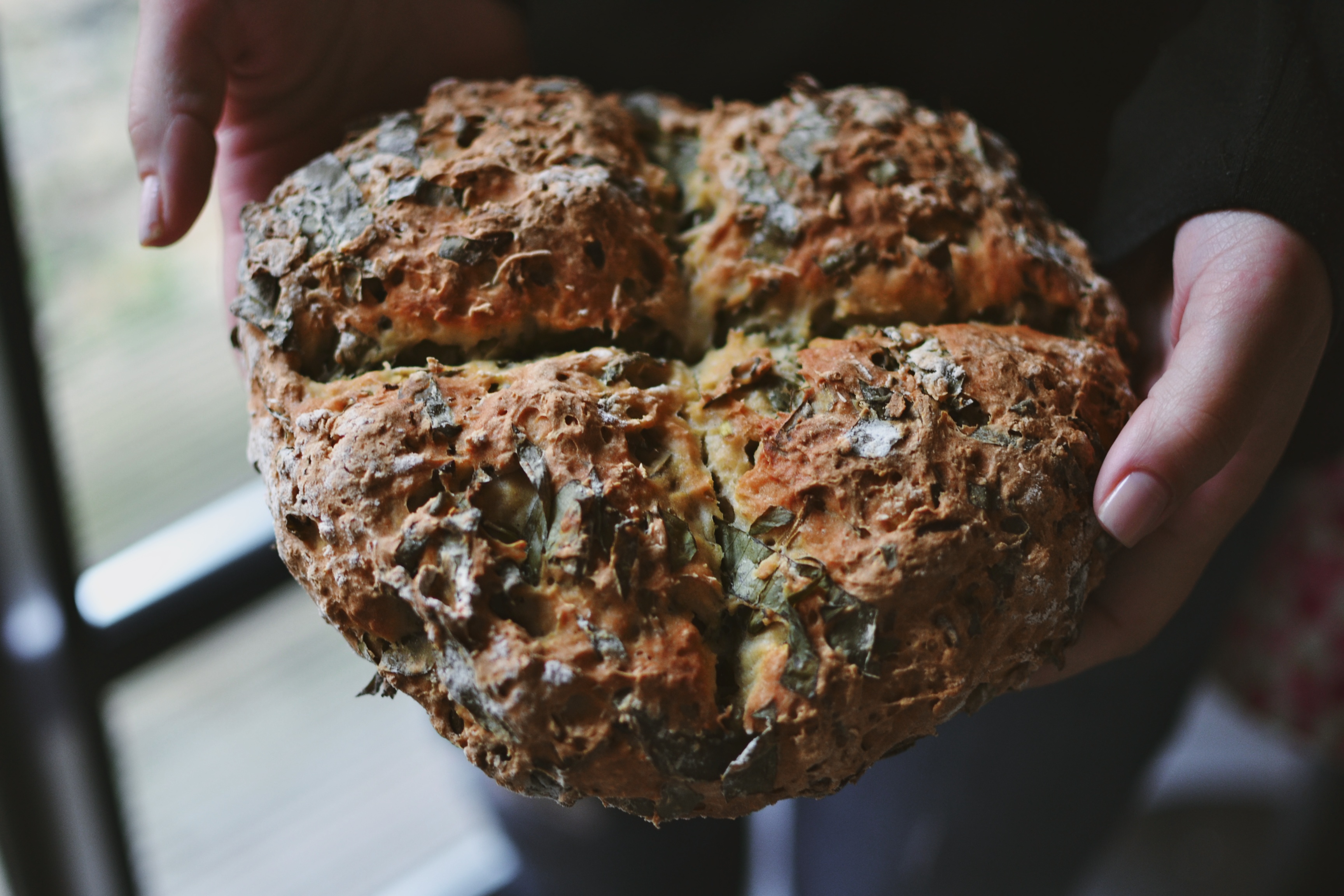 Wild Garlic Soda Bread was created by Food&_ community members: