Article
The Reliance
Words by

Leigh Linley

Photography by

Carl Fleischer
There's a quiet confidence about The Reliance these days. There are no sharp edges to the place; the tables, bar and decor radiates a lived-in, comfortable quality – in the best possible way, of course. The well-used bar is stocked with beers from Yorkshire, London and Wales, and chalkboards tell you what's what you can eat to soak it all up. Chefs potter about in the galley behind bar; your quiet pint occasionally punctuated with the whizzing of a blender or the staccato chop of knife against chopping board.
The mix of kitchen and bar doesn't jar at all; in fact, it seems just right for a pub that has found an identity after periods of soul-searching. Co-owner Joss Ainsworth is emphatic about what The Reliance is all about when I bring up the dreaded term Gastropub. "…It's about good quality, informal dining, with the same service. I'd personally call it a Pub, rather than a bar and restaurant. That's a more accurate description of what we do. You can come and eat what you want, when you want."
It's the food that I'm visiting for, as it happens. Recently the likes of North Bar, Friends of Ham, George & Joseph, Whitelocks and Haley & Clifford have been serving Leeds-cured meats on their menus – a high benchmark indeed – produced with care in The Reliance, of all places.
Let's just take a step back, first. Joss set up The Reliance at the beginning of the noughties with John Gyngell  (who had recently set up a little bar called North nearby). "When we first set up The Reliance, we didn't really know what we wanted it to be." explains Joss.
Joss ended up taking his cue from the lively streets of London, where something curious was happening with pub food; flabby Ploughman's Platters and Pork Pies were out, fresh ingredients and a sense of adventure were in.  "I had worked and lived in London at the height of the late-nineties Gastropub explosion.  When we found this building, we both immediately thought that it would fit a Gastropub…there was nothing like it in Leeds, and we've been running it along those lines ever since."
I mention that I find The Reliance a typical 'Sunday Session' pub, without really having too much a grasp of what that actually means; quiet music, good food and relaxed chat – and even perhaps balm for 'the morning after the night before', I guess. Joss understands my point straight away. "For a while there wasn't really any pubs doing anything on Sundays." he smiles. "We did – with brunches and Sunday lunch – and it wasn't long before other pubs started following suit. It's one of our busiest days of the week, as it happens."
The Reliance simmered along nicely in the early noughties; a reliable (no pun intended) hangout for a crowd pursuing different things than just good beer and wine. However, the beginning of this chapter came a few years down the line; one that would lead to Joss making his own cured meats, instead of buying it.
"Becs (Winlow, Joss' partner and opposite co-owner) and I took a little sabbatical; doing a little travelling and, upon our return, decided to focus on doing something different. What can we do that really interests us? We were looking at perhaps opening another place, but we really enjoyed what we were doing here and didn't want to dilute it. How can we make this place better? As it happens, one of the chefs at the time was curing his own meat, and that's where it started."
Already a self-confessed 'cheese nut', Joss threw himself headlong into the venture. "I started curing a few bits and bobs in a home-made locker in the cellar. It turned out well, so we looked into how far we could take it." As hobbies tend to do, the project took on a life of its own. Alterations to the pub and dining room itself revealed extra room in the kitchen – space to cure – and the rest, as they say, is history.
The curing chamber itself sits in the corner of the kitchen; a bespoke unit that clicks and hums away to itself, providing the meat inside the optimum conditions to succumb to the transformation from salted raw pig to the piquant slices of meat, herbs and spice I enjoyed later that afternoon.  There's a constant see-saw of humidity and temperature at play, a balancing act that works magic on pig's flesh.
It's not easy to do, and charcuterie calls for patience. Salami and Lomo takes six to seven weeks to arrive on your plate, and the Lomo takes at least ten.  Joss talks me through his recipes and processes as we glare into the locker, marvelling at the hanging meat; trussed up in string, the smell permeating out. It's difficult not to lose yourself in the aroma; earth, brine, buttery fat…forest floor and English meadow.
Joss snaps us out of reverie to get us back on track. "Originally it was another one of our chefs, Tom Hunter, who helped drive the idea. We all went down to The School of Artisan Food and took a short cheese-making, curing and smoking course." Joss was hooked. "It was amazing, but that's the only formal training we've had."
"There's a lot of testing; and our recipes have been developed so that we can store meat at ambient temperature. We don't want to have to refrigerate our meat; we prefer the taste … I believe a truly cured, air-dried product, is something that should be hung."
The meat also has to be top-notch to start with. "We buy our pork from Taste Tradition, who specialise in rare breeds. It's a family farm, and they are just fascinating to work with. We can't get better, as far as we're concerned." Unsurprisingly, no matter how talented the chefs, if the meat isn't top-notch in the first place, it isn't going to work. "When we first started out curing, we were using more commercial breeds and the results were nowhere near what we wanted."
Whole pigs make their way from North Yorkshire to The Reliance's kitchen, where they are butchered and broken down into their new roles; Belly goes into Salami, vivacious snacking sausages and Bacon, Shoulder becomes Coppa, Loin transforms into Lomo. Nothing is wasted; what doesn't end up laced up in string in the curing locker ends up on the regular menu.
It's one of Leeds's quieter success stories – one that's seen the aforementioned foodie hotspots of Leeds siding with a home-grown hero in The Reliance. Is Joss concerned that demand might outstrip supply?
"Well, we are at capacity right now." he grimaces.  "Although the idea was that it was never intended to simply service the pub; and it is a separate little business, really."
I ponder the uniqueness of it as I enjoy some Lomo and Fennel Salami with a pint of Otley's Hop Angeles beer at the bar that afternoon. The Salami is wonderful; sweet, sweet pork lifted by a sprinkle of Fennel that almost scrubs the fat from the mouthful with unique Anise astringency. The Lomo, in contrast, is all about subtle heat; Paprika and salt, rusty-red edges. The Lomo in particular dovetails with the sweet malt of the beer. It's comforting flavour, unfussy and sincere – much like the ethos that entwines both the business and curing exploits of the team at The Reliance.
"It can be a mistake to try and do too much, too soon. We've tried to operate at a sustainable level; that way we can maintain quality. We don't want to flood Leeds with our meat and become too ubiquitous. We do this because we enjoy it."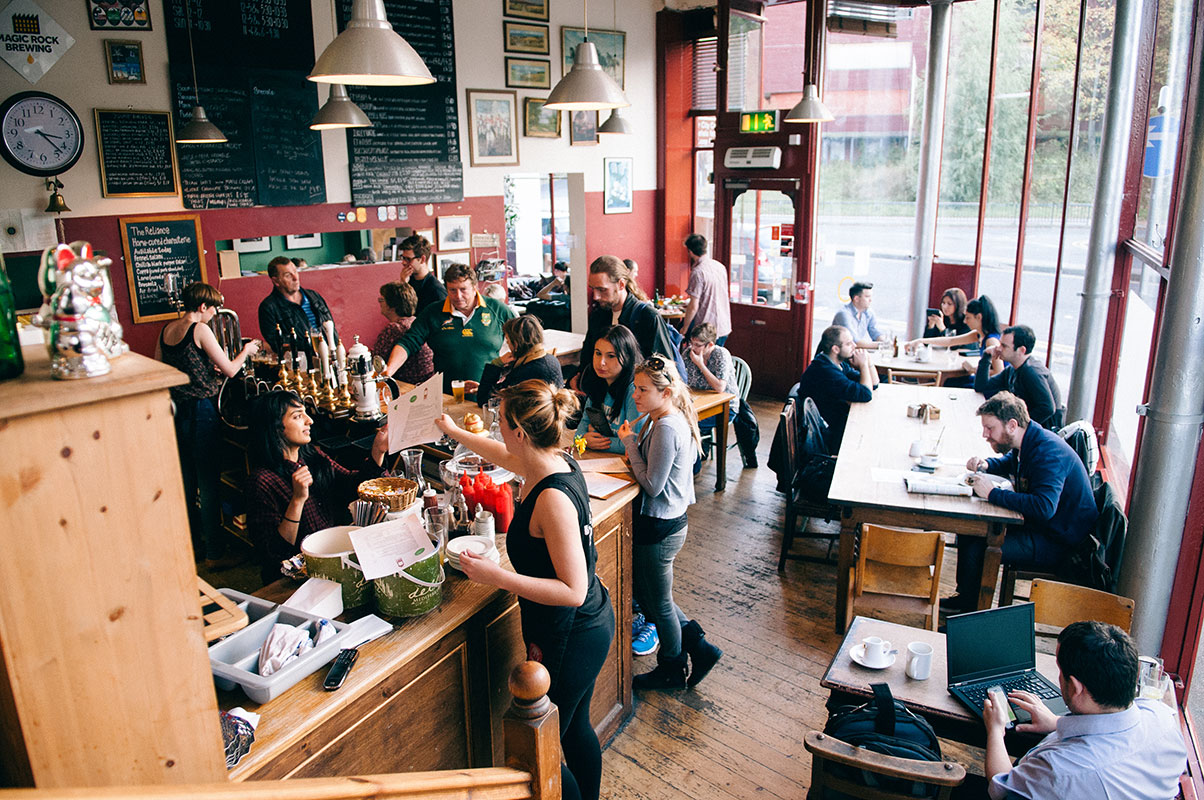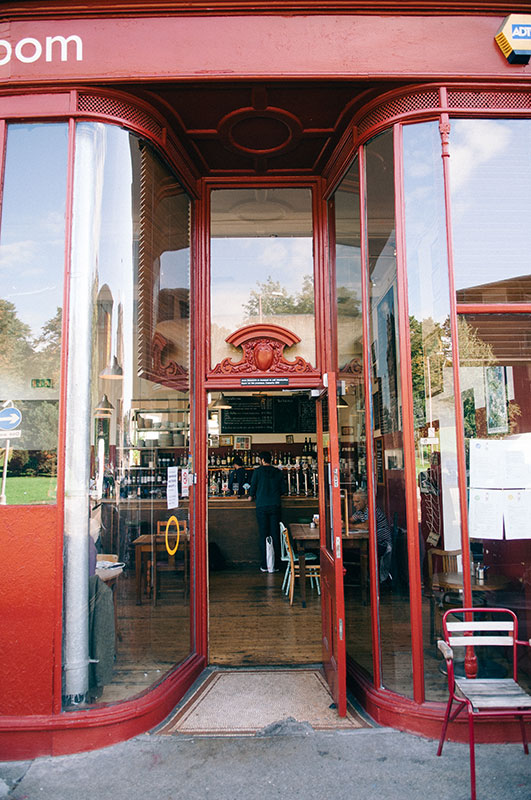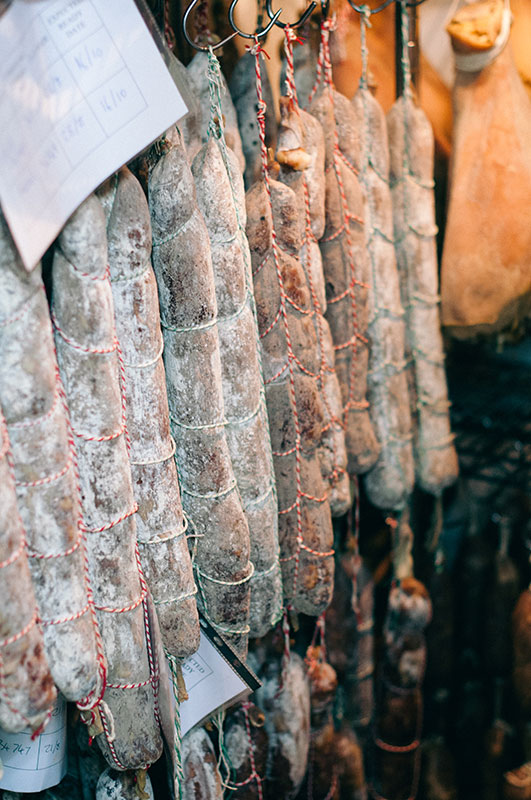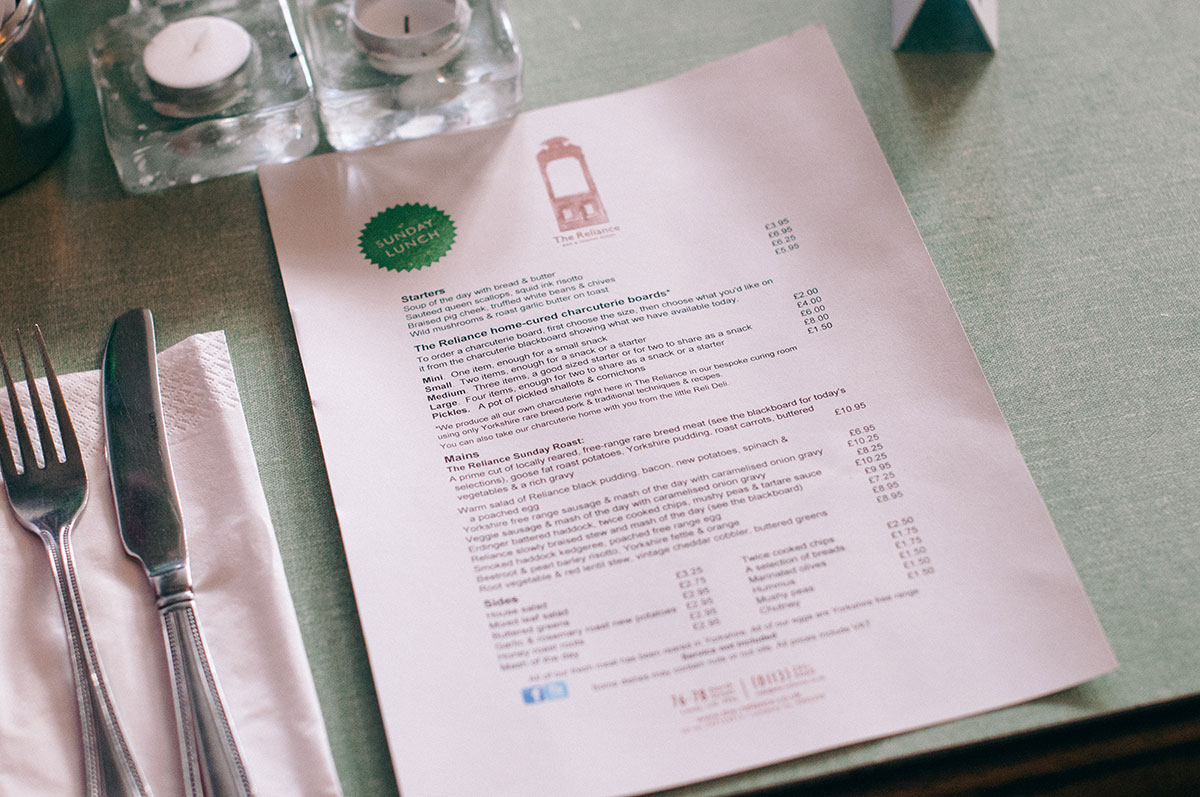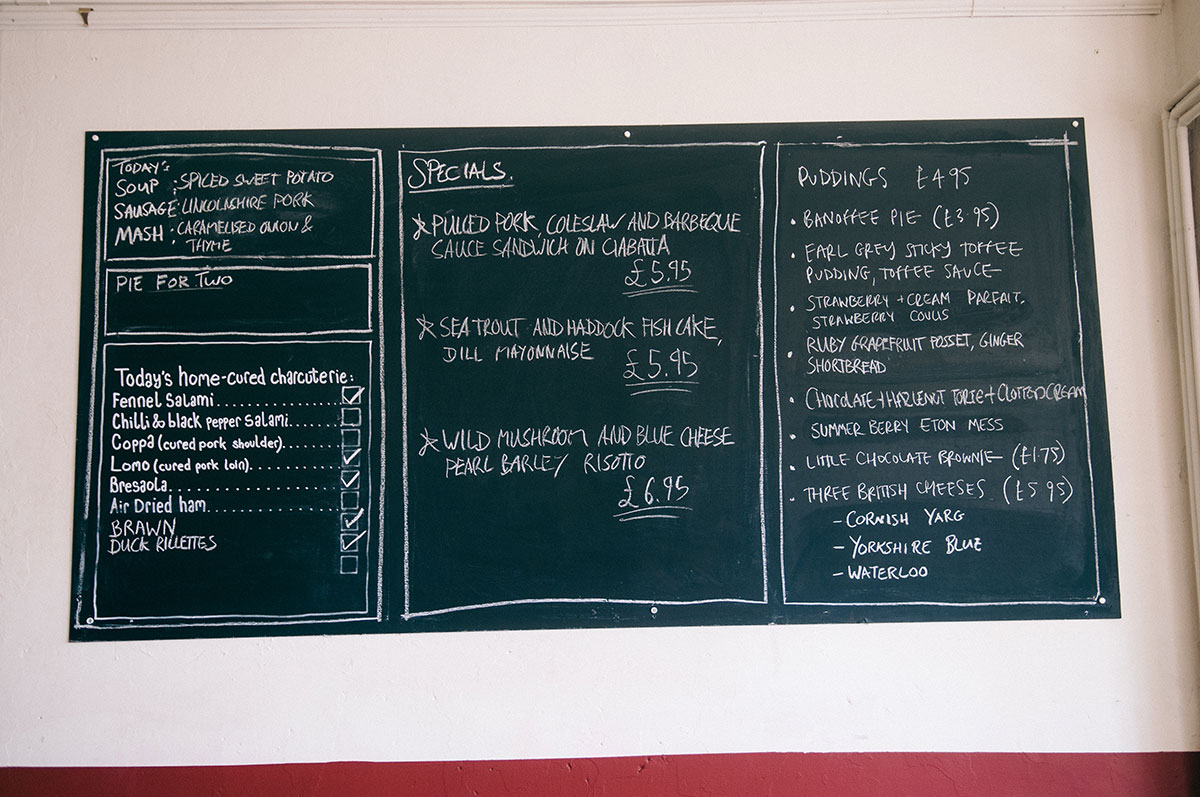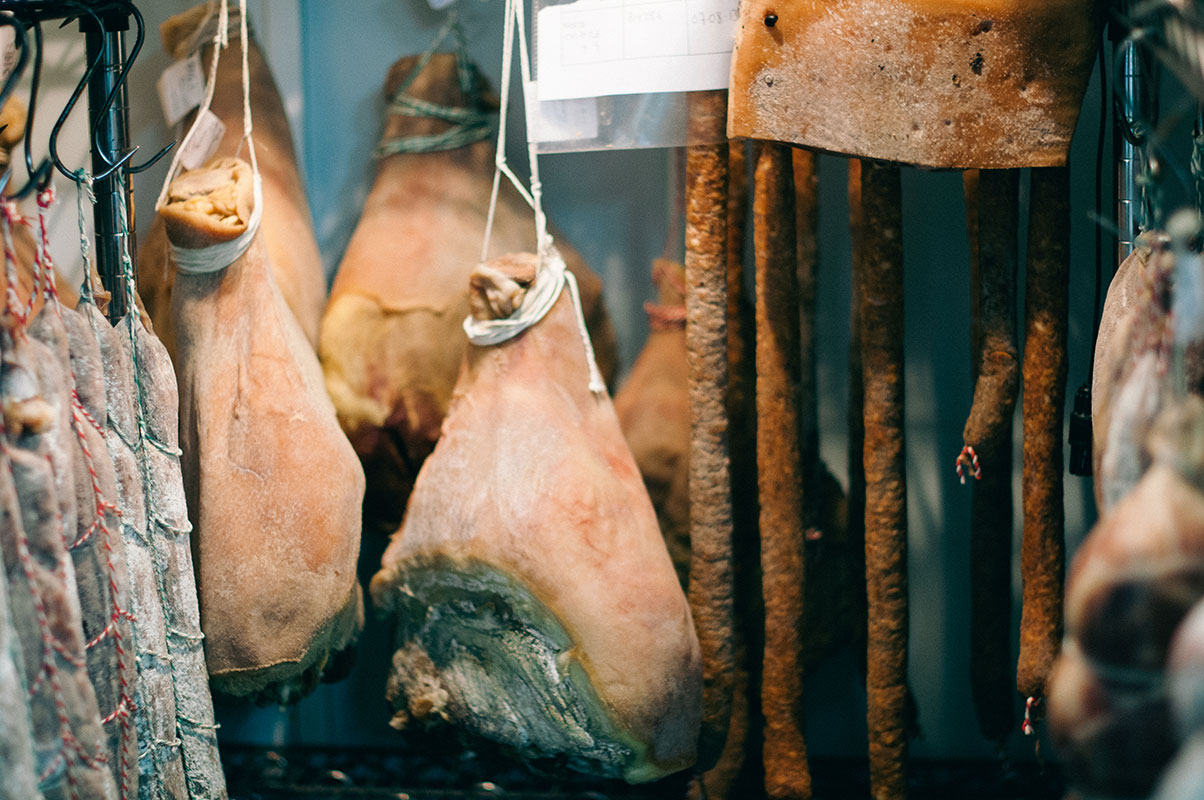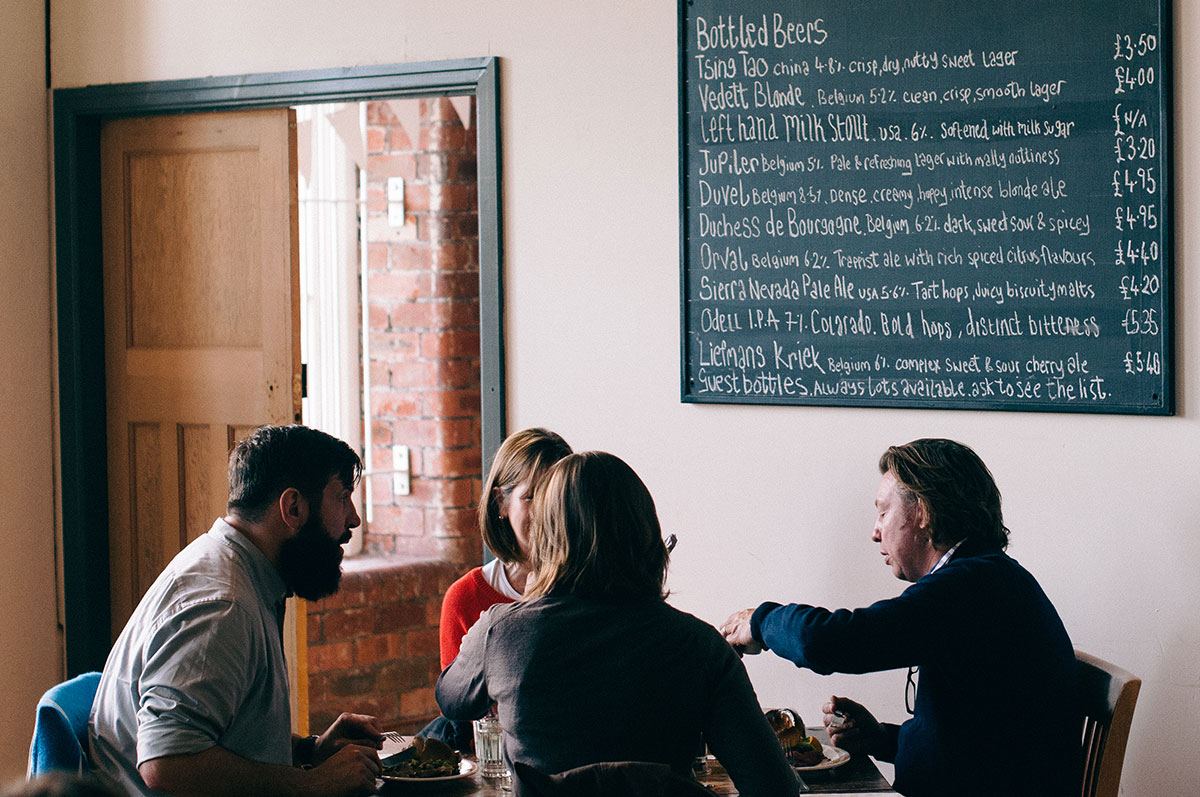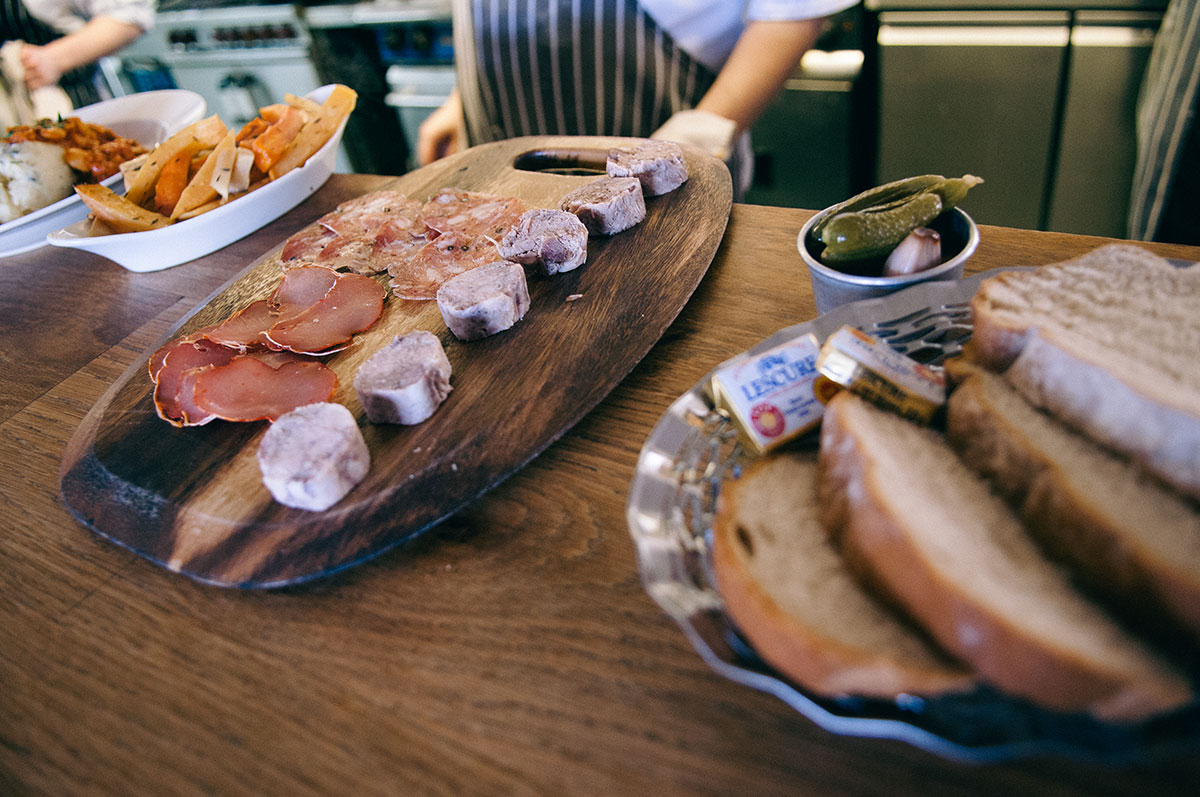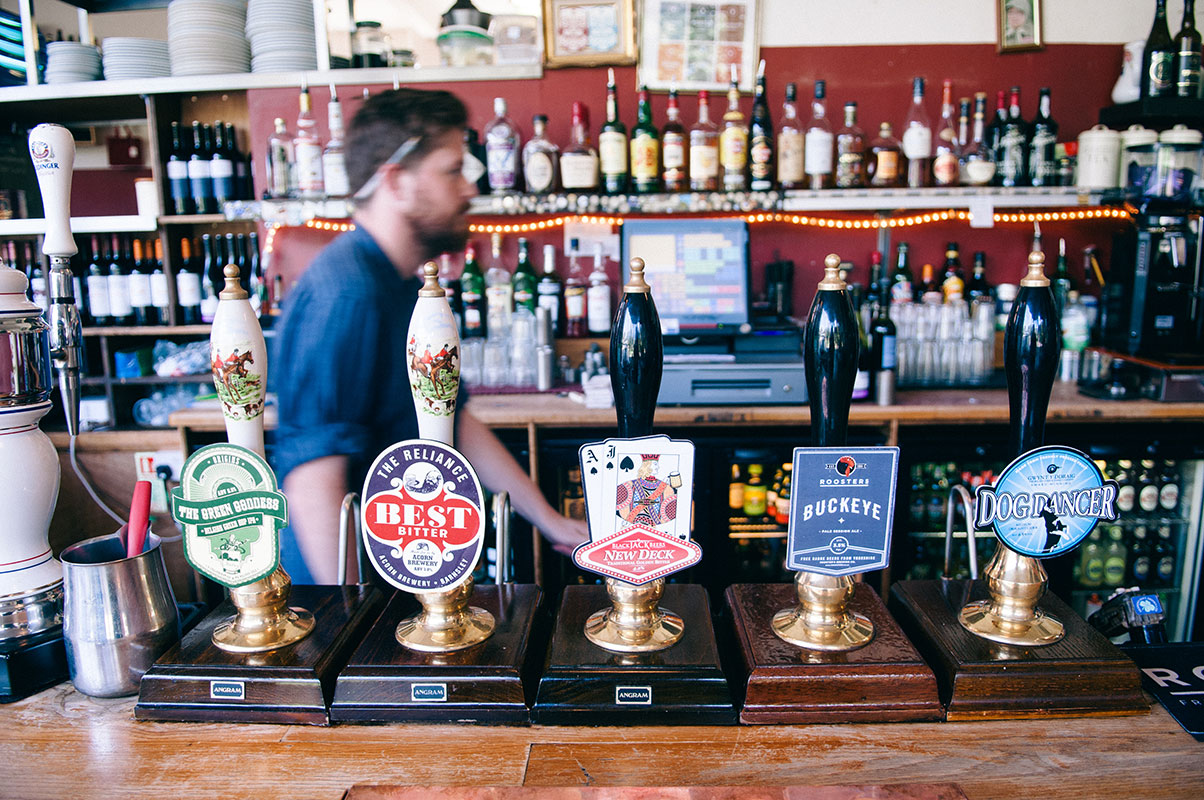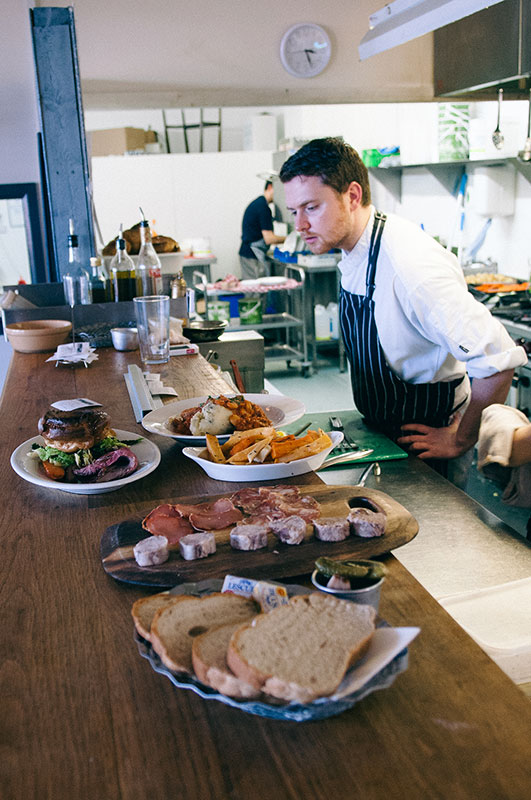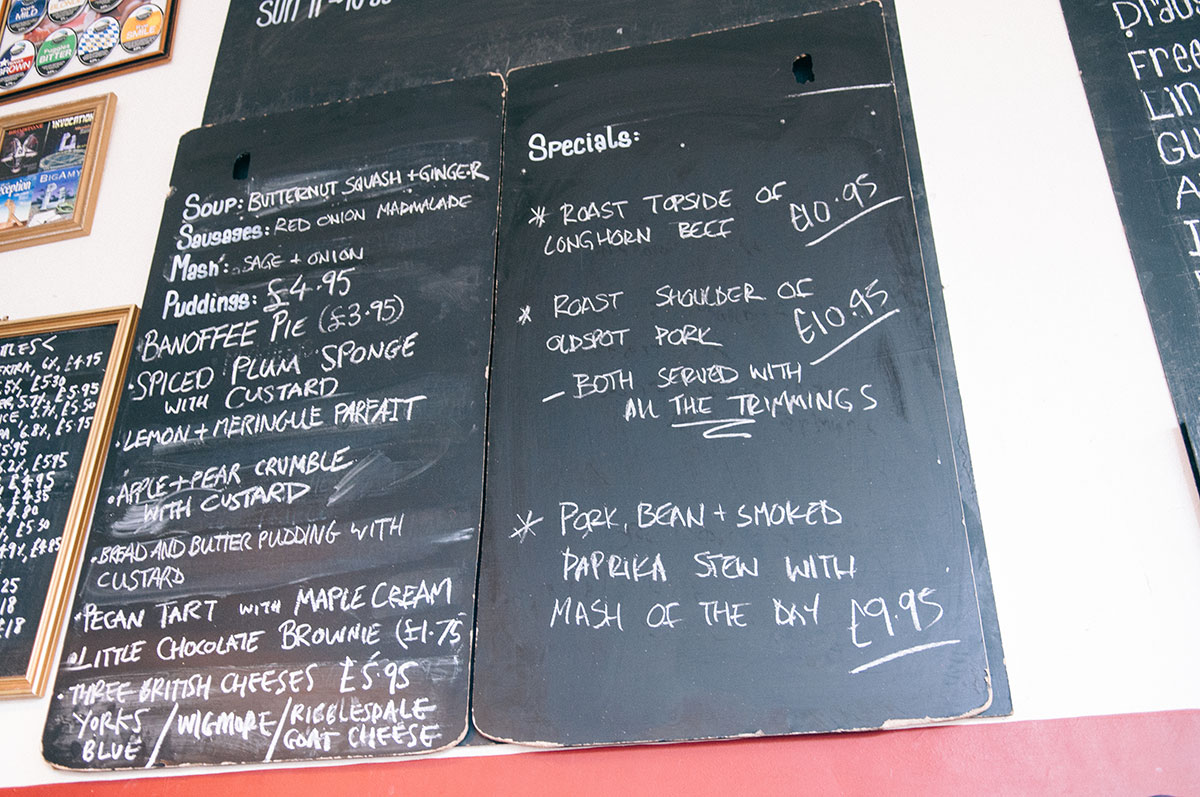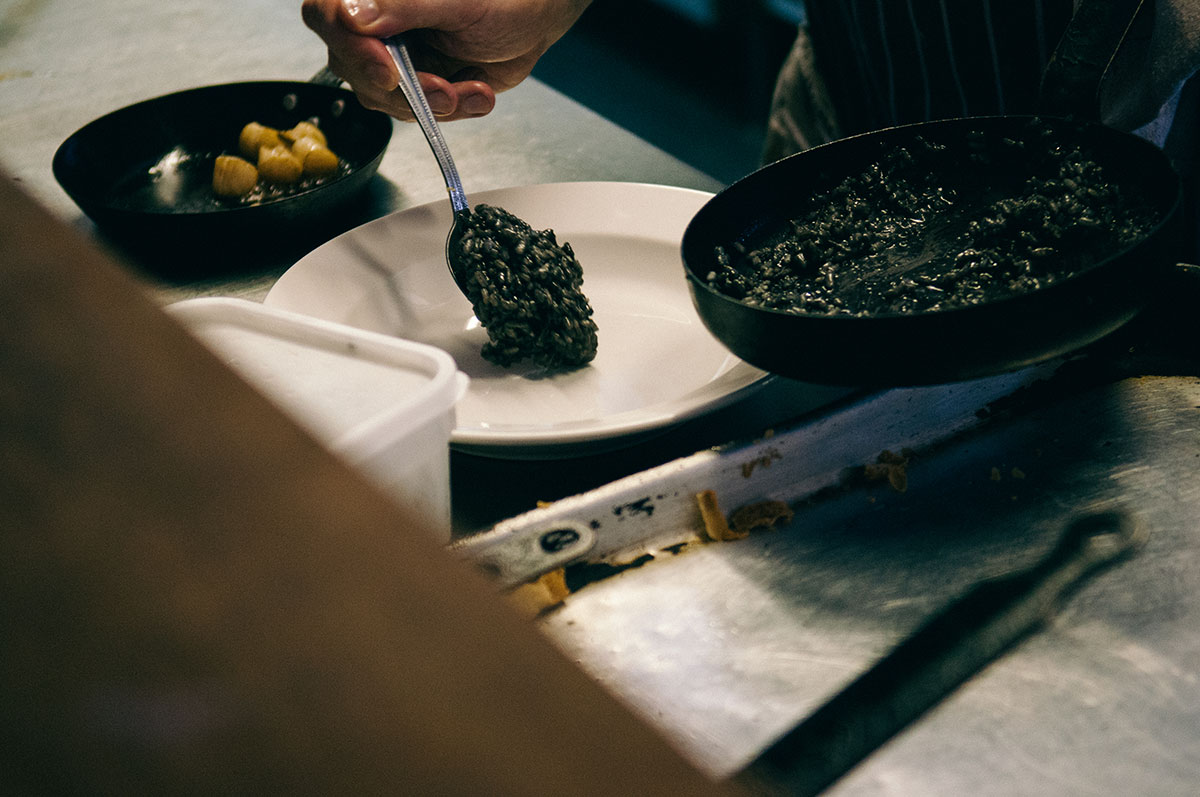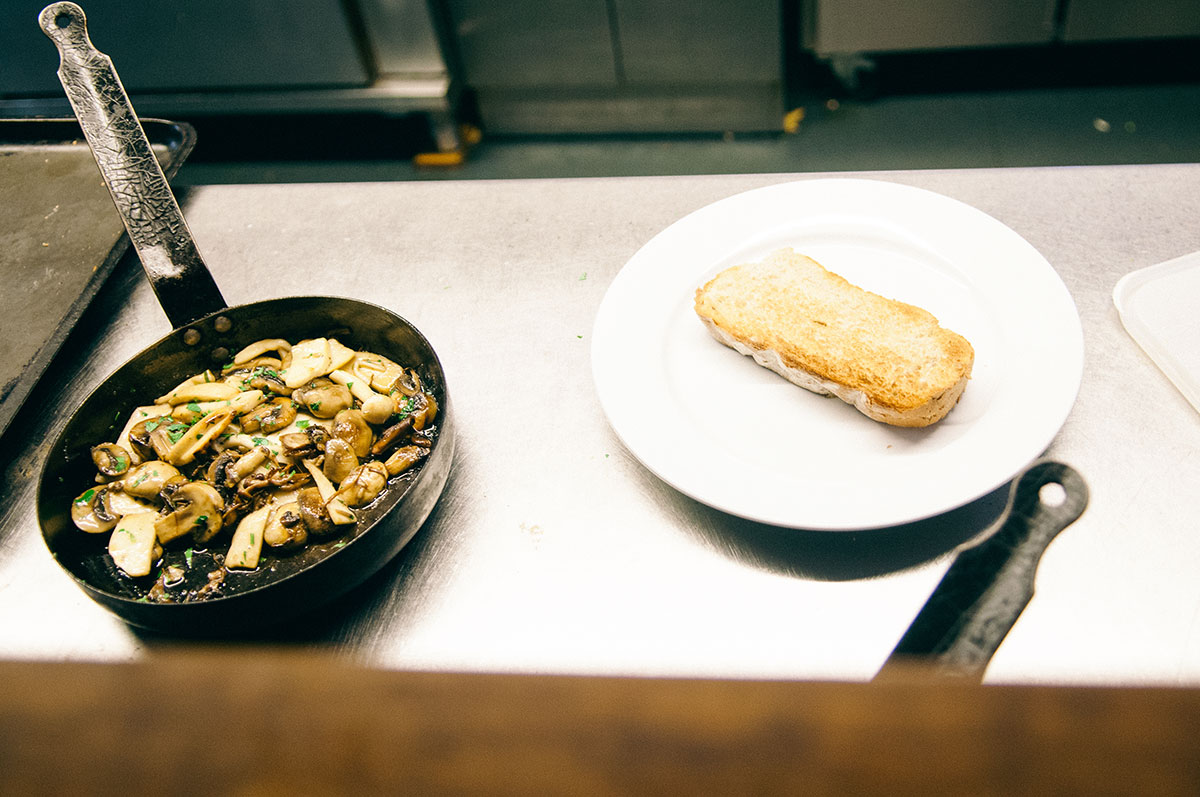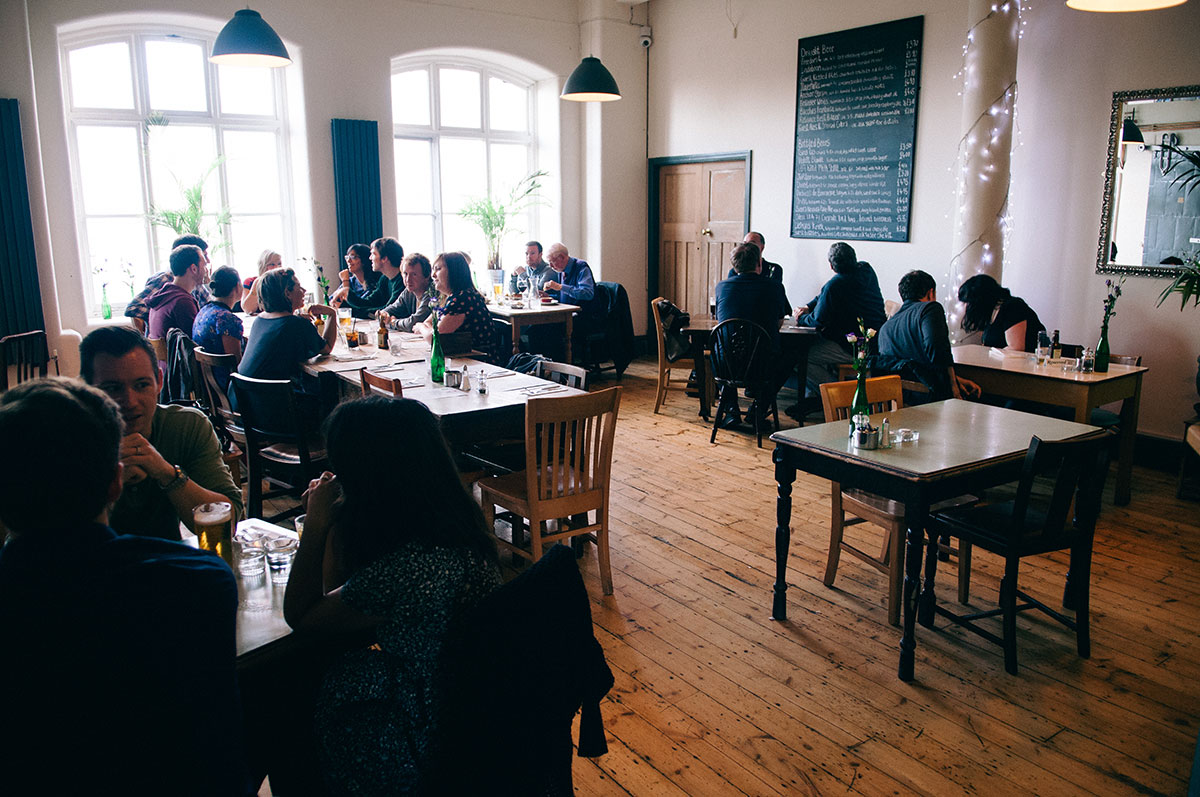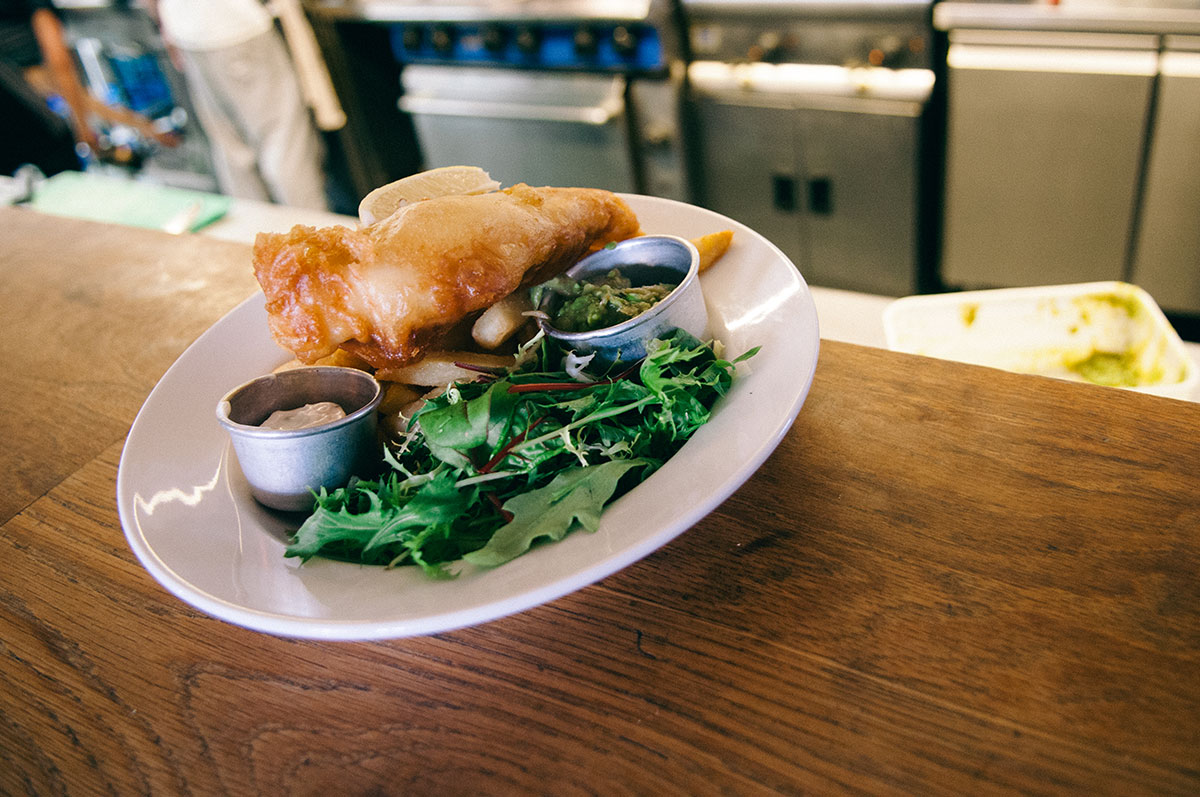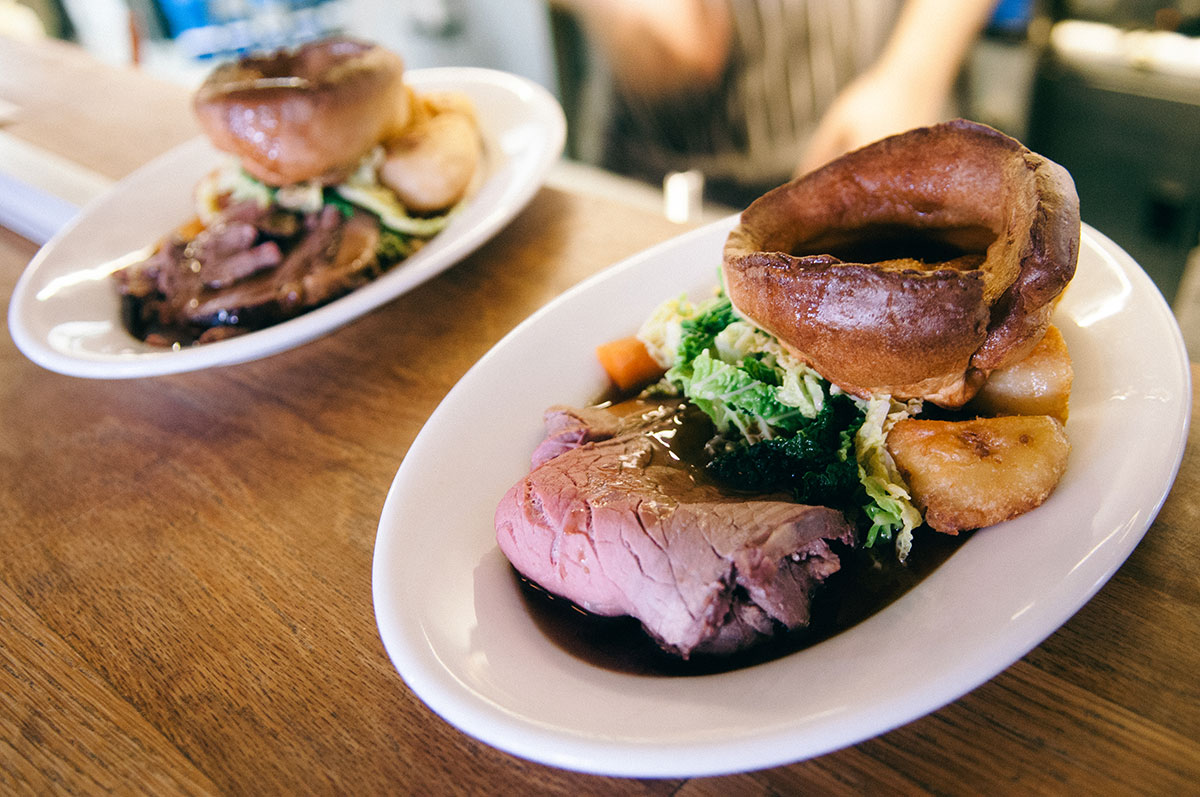 The Reliance was created by Food&_ community members: