Article
Embracing the ambience of a city
Words by

Michael Williams

Photography by

Mark Newton
Having lived in Leeds for seven years now, I have begun to encourage close friends to start new lives in this forward thinking city. The centre is packed with amazing bars, cafes and coffee shops that all offer lovingly prepared food. The enthusiasm and meticulous manner in which it is being served is benefiting not only the businesses themselves but it is enriching the lives of those that use them.
Along with this approach to finer foods is a demand for great craft beer. Furthermore, it is expected that it be poured perfectly in the correct glassware and accompanied by suggestions of what to try next.
There is a community here, which is excited for the finer foods in life and expects quality over quantity. Leeds is stepping up to the challenge and giving the people what they want.
Beer Ritz
Several years ago Beer Ritz opened my eyes to the world of craft beer and so began my fascination with the industry as a whole. Situated just past the main strip of Headingley's "town centre", Beer Ritz is a small shop packed with thousands of bottles of beer, wine and spirits and provides something for everyone. The approachable staff are knowledgeable about what each individual may like and this shop alone developed my appreciation for beer and discovering new breweries.
North Bar
North Bar was my next discovery, through their tendency to host lively events such as Oktoberfest, Orval Day and various tap take-overs. North Bar is cemented in the foundations of craft beer in Britain. They are part of the wider circle of industry insiders and this shows in their beer lists and food pairings at such events.
Mrs Athas
With my love of high quality food and beer, I find myself constantly searching for the best in daily essentials such as tea and coffee. Mrs. Athas on Central Road is a small space that, in my opinion, captures the essence of what a coffee shop should be; a social hub for creativity and endless conversations. They have also just ventured into the world of charcuterie and late evening openings, which give more opportunities to taste meat platters, cakes and great coffee with their monthly art exhibitions. The choice to serve Camden Brewery's bottles acts as their step up into matching good beer with good food. Notably Camden's Hells USA, which is a German lager with an addition of American hops, places a zesty touch to their rich menu.
Outlaws Yacht Club
Outlaws Yacht Club appeals to my rockier side from my younger days. Their newly formed "Grub and Grog" nights are a must as they have a tap take over and a resident eatery in the kitchen. It is needless to say that Bundobust Indian Street Food and Magic Rock working together had me very excited.
Belgrave Music Hall
The newly opened Belgrave Music Hall and Canteen is set to add a fresh setting for roof top garden parties and evening get-togethers. After a successful opening week they are already established as an enthralling space for music, art, film, food and drink. Their beer list will no doubt expand rapidly but they are currently providing bottles from Odell and Flying Dog and draft beers from local brewers such as Ilkley Brewery and the incredible Magic Rock. Magic Rock's Ring Master on draft is a fine mid-afternoon ale that will quench your thirst and lead you nicely into a fine delicate dish of seafood from Fish&. Nobody struggles for food at Belgrave; an in-house residency from Dough Boys serves up mouth-watering helpings of fresh artisan Pizza, whilst the second kitchen comes from Northern StrEats and acts as a pop up canteen.
Friends of Ham
Friends of Ham took to the scene over a year ago with a whirlwind of amazing food, ranging from local cheeses and delightful pickles to Italian cured meats and quirky olives. The beer selection is ever changing and offers low ABV session beers, huge IPA's and stouts for the risk taker. The award winning charcuterie and bar is pure and authentic which gives many breweries the confidence to host events, talks and one-off brews there. The intimate bar setting has amazing staff and a pleasant décor in which you feel comfortable, relaxed and warmed. For me, Friends Of Ham truly embraces the spirit of great beer, great food and a city lifestyle that everyone should be a part of.
Every month seems to bring news of exciting new kitchens and evolving developments in the local brewery scene, which constantly leaves you with no shortage of places to visit and events to look forward to.
Autumn and Winter bring an abundance of opportunities to seek the warmth and ambience of intimate bars which have soul and charm and allow you to escape the weather outside. As the weather is currently changing for the worse it is time to find an authentic setting to explore a world of craft beer and artisan food, proudly prepared by the people who love beautiful, delicious grub.
Personal picks (In no particular order)
1. What: Ribblesdale Goats Cheese & "Made by Jim" Onion Marmalade toastie with Snake Dog IPA (5.5%) and a side of Wasabi Peas.
Why: The savory toastie is brought to life by the fruitiness of the IPA, whilst at the same time the spice of the wasabi peas is pushed even further by the citrus punch of the bitter beer.
Where: Outlaws Yacht Club
2. What: Salami Toscano with Kirkstall Dissolution IPA on Cask (5.0%) or try a Beaverton Black Betty bottle (7.4%) if your feeling adventurous.
Why: The grapefruit notes in the Dissolution sits well after a chunk of pancetta from the platter that is presented like a lovely meaty painting.
Where: Friends of Ham
3. What: Kernel Table Beer 3.2%
Roosters Fort Smith 5%
Red Willow Ageless 7.2%
Why: 3 beers for breakfast, lunch and dinner.
Where: Beer Ritz
4. What: Magic Rock Ring Master with "All Three Batters" from Fish&
Why: The mouth watering batter is cut through perfectly with the citrus and floral flavours in the beer which then cleanses the palette.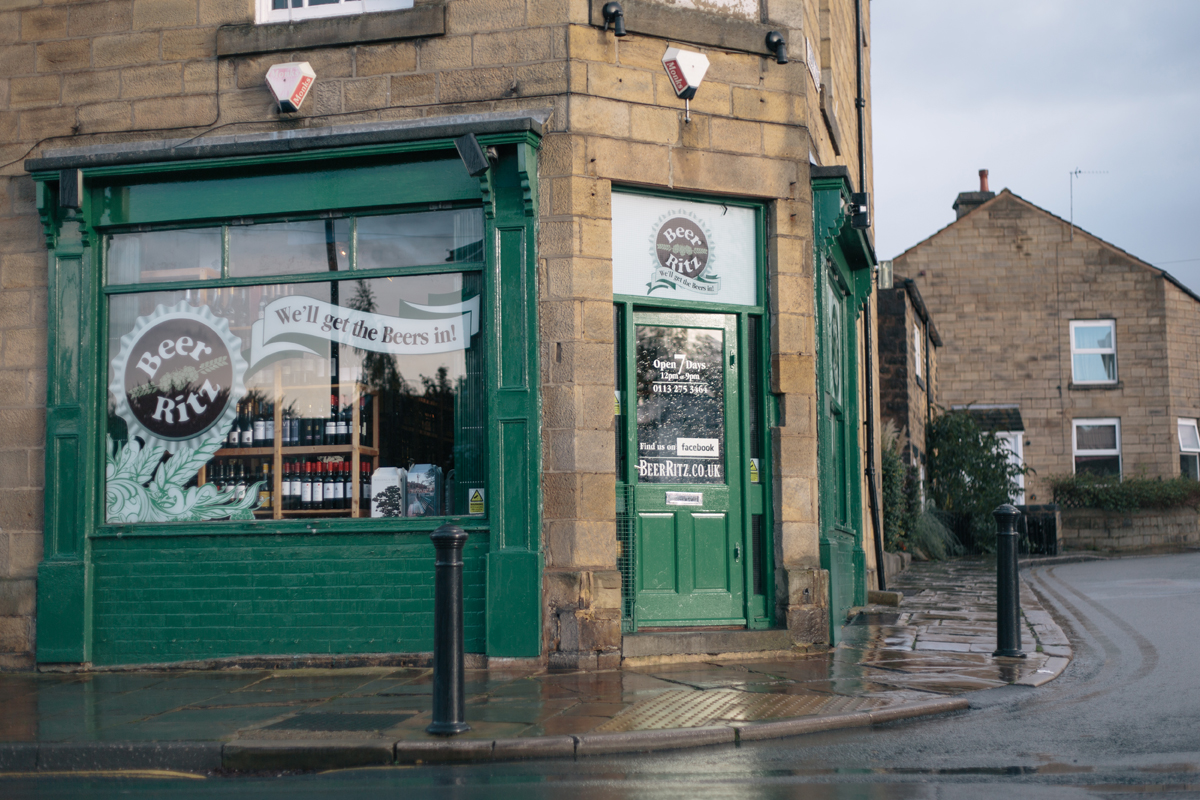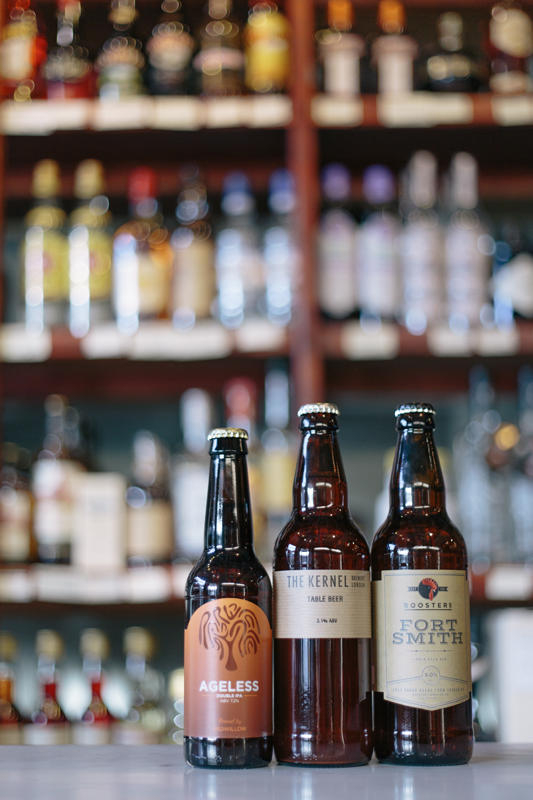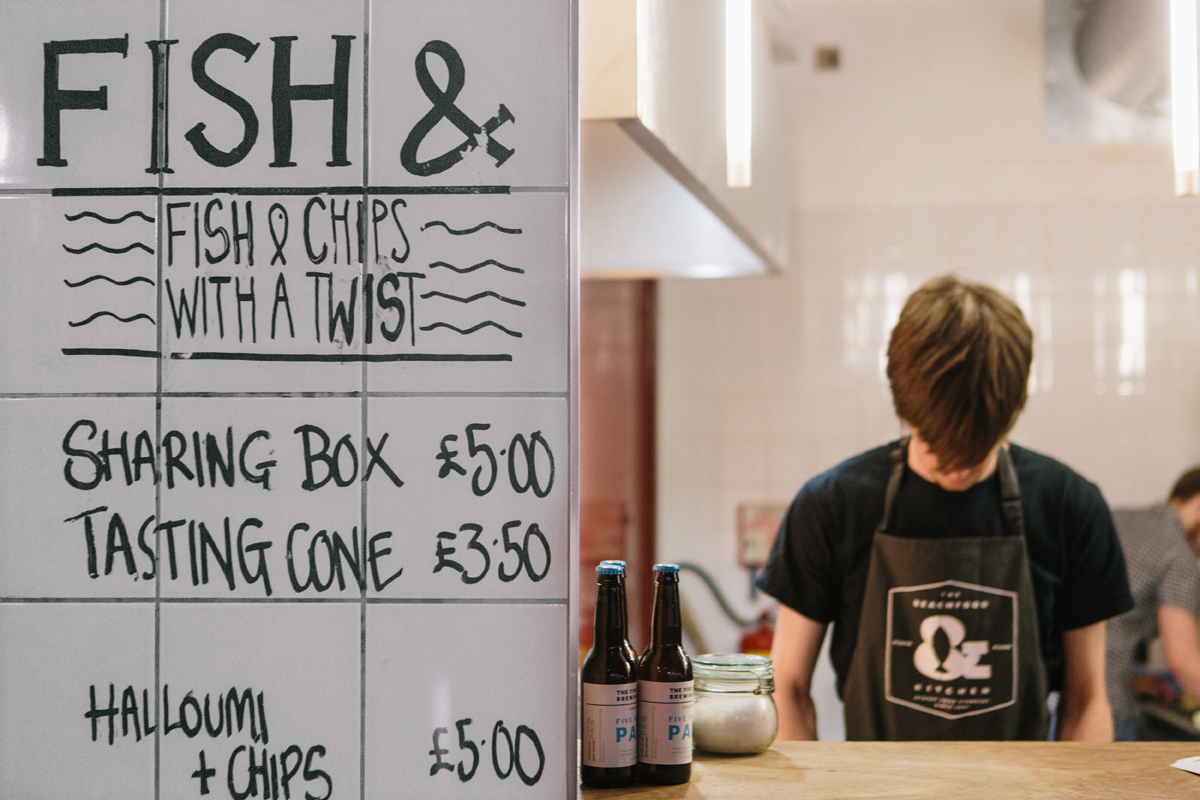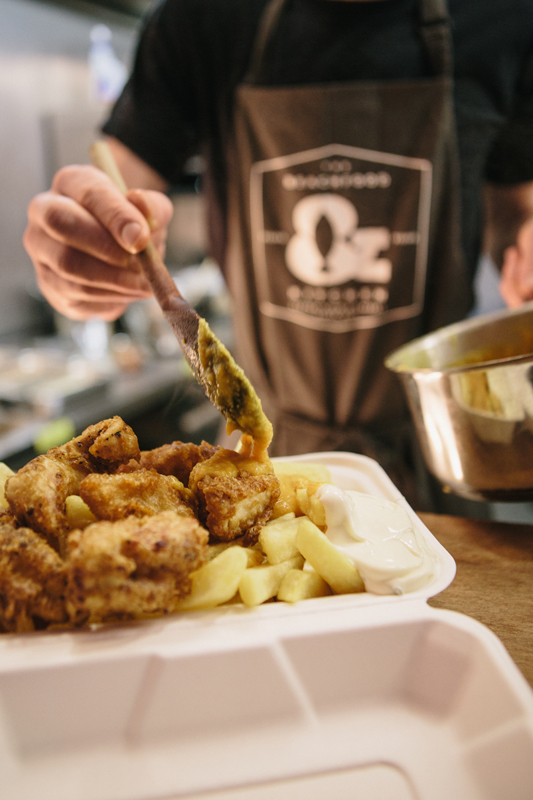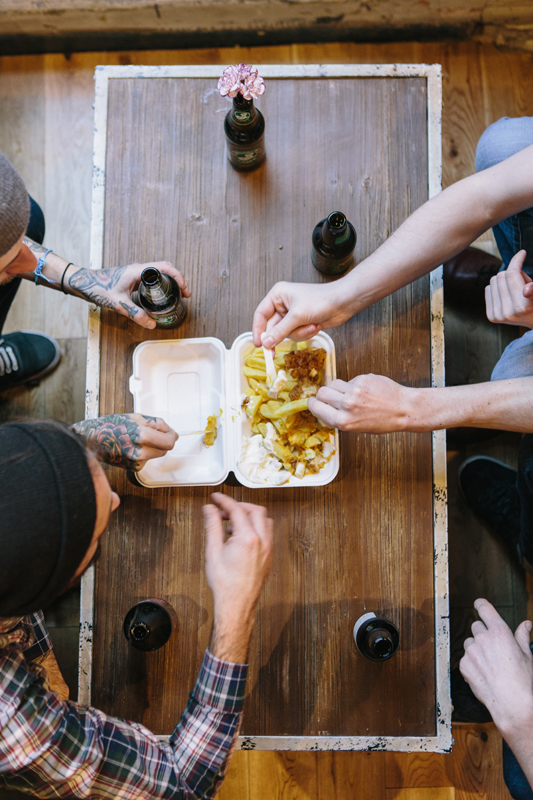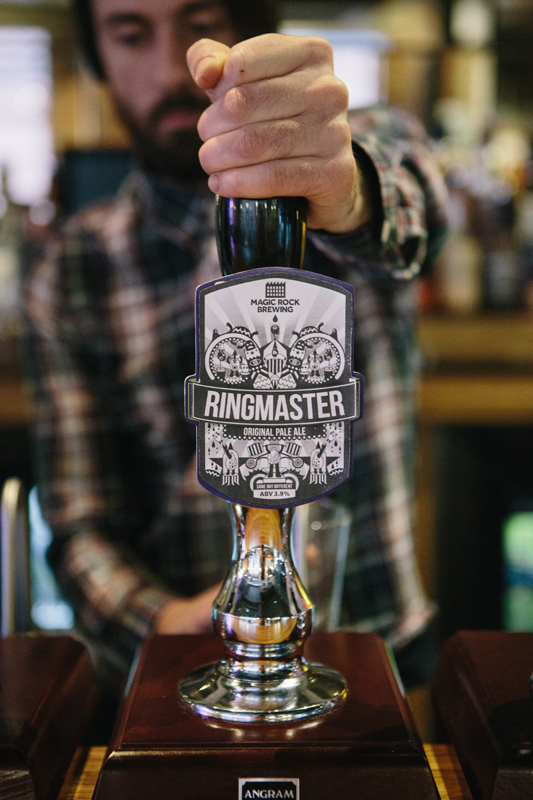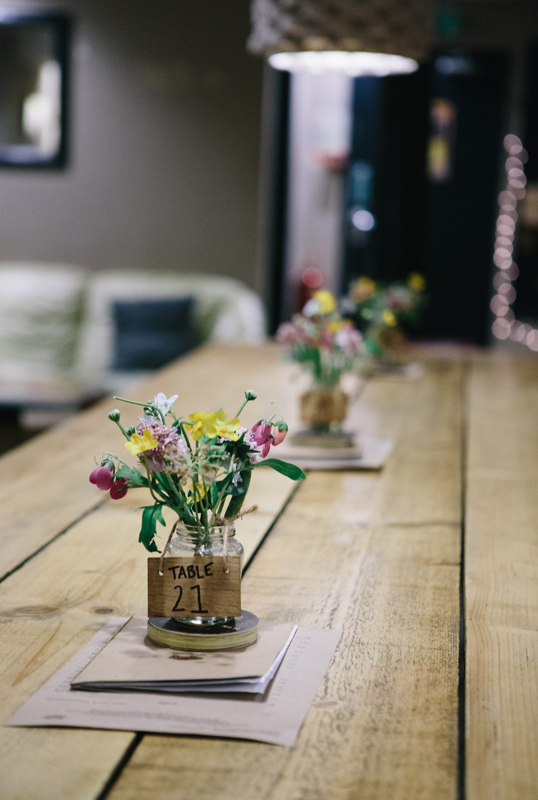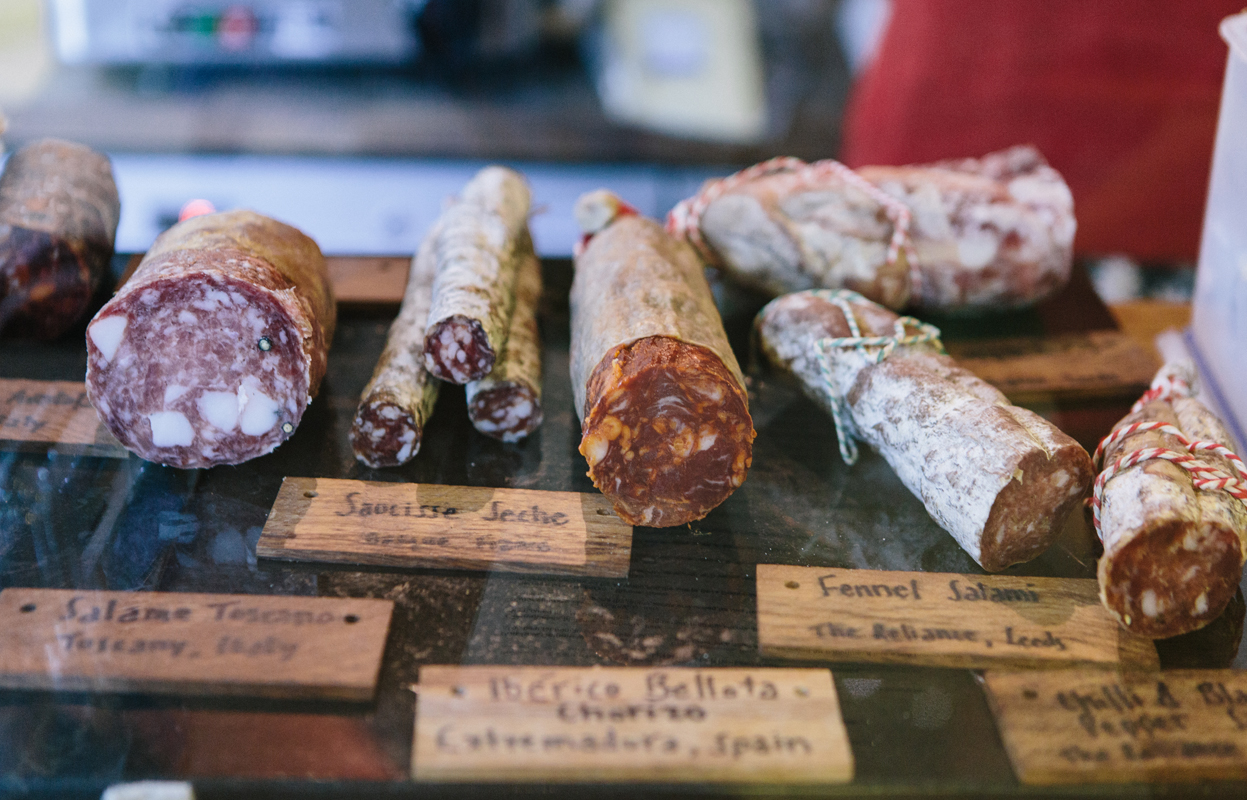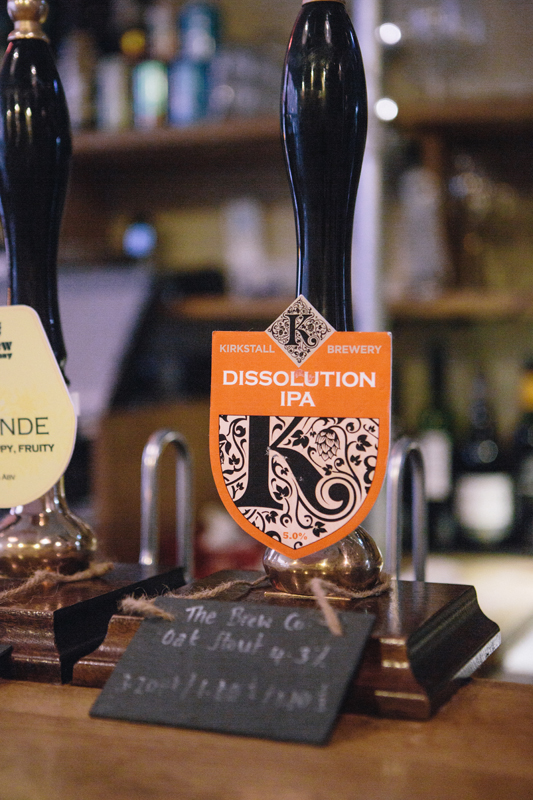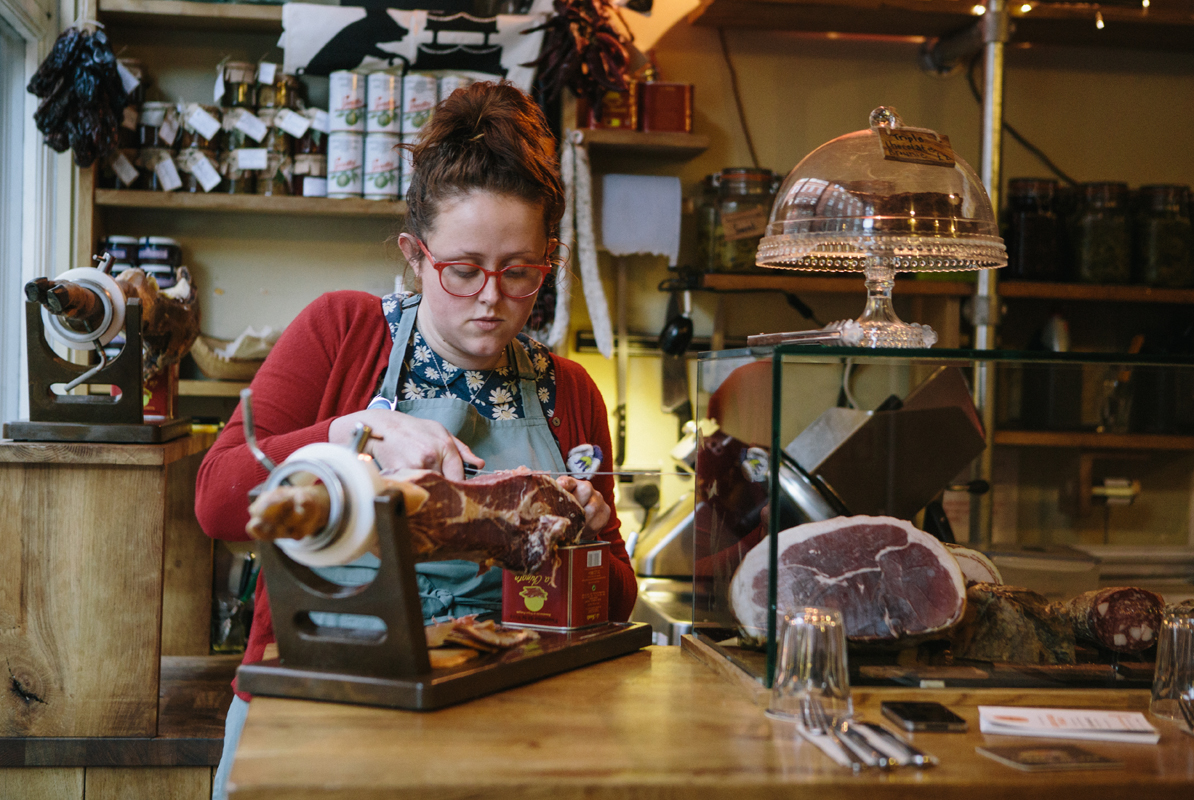 Embracing the ambience of a city was created by Food&_ community members: