Article
SKELETSKE (Skeleton Spoon), Copenhagen
Words & Photography by

Katrine Ekman
One of Copenhagen's major attractions in the food and drinks scene is Kødbyen – The Meatpacking District – in rough but happening Vesterbro. In 1995 the area (divided into two parts; the white and the brown (because of the color of the buildings)) was declared worthy of preservation by the Danish Department of Culture. Today, butchers and food supply companies can still be found here, but they now share the space with numerous bars, restaurants and galleries as well as creative companies of all kinds.
But tonight, I am not eating at one of the well-known restaurants in the area. I am venturing deeper into the maze of warehouses in the brown (and oldest, from 1900) part. A place that seems hidden, as if secret but amazing things happen here which are only known by the lucky few.
Every Wednesday, three young chefs and friends take over one of the warehouses. I've learned about their project; SKELETSKE (Skeleton Spoon) by chance – well, you know, a friend likes something on Facebook that you have never heard of, you are curious, there you are – and immediately wanted to see what it was all about. You sign up for the event by phone or email and then are told just to show up at 7:30 pm. So that's what I did one summer night in July.
The three passionate souls behind the project are Niclas Grønhøj Møller, Kristian Haarløv and Rolf Drewsen. They are trained chefs and bartenders and came to cook together – in their own words "because we love each other and because we were never satisfied with working for others – the challenges were few, the payment low and the load of work too much."
They sometimes harvest greens and herbs themselves, but otherwise buy from a farm outside Copenhagen. The rest is found in supermarkets, except for the fish which is always from the same fishmonger. It has to be organic, biodynamic and, if possible, from local producers. The wine is natural and the coffee from a Danish roasting company. This combined with an overall rule of 7 courses of food + 5 glasses of wine for DKK 400 (around £42) should make for an interesting and delicious night.
Slowly, people start to arrive. Bottles are put on an outside table, and it is up to ourselves to figure out that we have to go inside and get a glass if we want a taste of the bubbly. Okay, this is very relaxed, and once you sit outside, on a beautiful Scandinavian evening, it is clear that this is about setting, good food and meeting new people. No stiff rules or formalities in this place!
Soon, we are seated inside the warehouse on benches around tables a little too small, so you really have to talk to the people sitting next to you. Food starts arriving at the tables – some of it comes on large plates, to share with your fellow diners. Tonight, it is all about crisp and fresh vegetables and fish. Some of the plates are strange, some are very simple, but all are tasty and the vegetables just pop in your mouth; they are so fresh that you'd think they were harvested just minutes before serving.
It takes about 4 hours for the chefs to arrange and serve all 7 courses, and at midnight, I am getting a bit stiff from sitting on a hard bench, so I decide to skip the coffee. But the food was good, the wines well-paired and the company and setting was a true delight.
If in Copenhagen on a Wednesday, treat yourself to a dinner at Skeletske. Meet some new people, drink some wine, and enjoy the food and the scenery. It does not get much better than this.
SKELETSKE
skeletske@gmail.com
phone: +45 7122 9258
https://www.facebook.com/SkeletskeHarDen
Venue address: Slagtehusgade 5 C Copenhagen V
(location may change occasionally – please check before going) Wednesday from 7:30 pm until ? (count on at least 4 hours)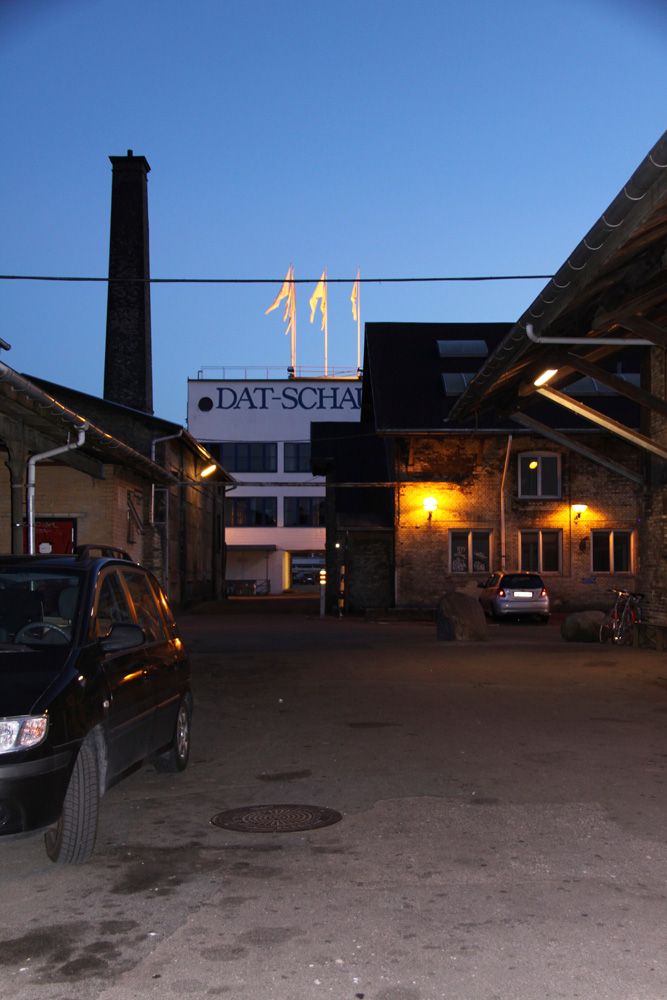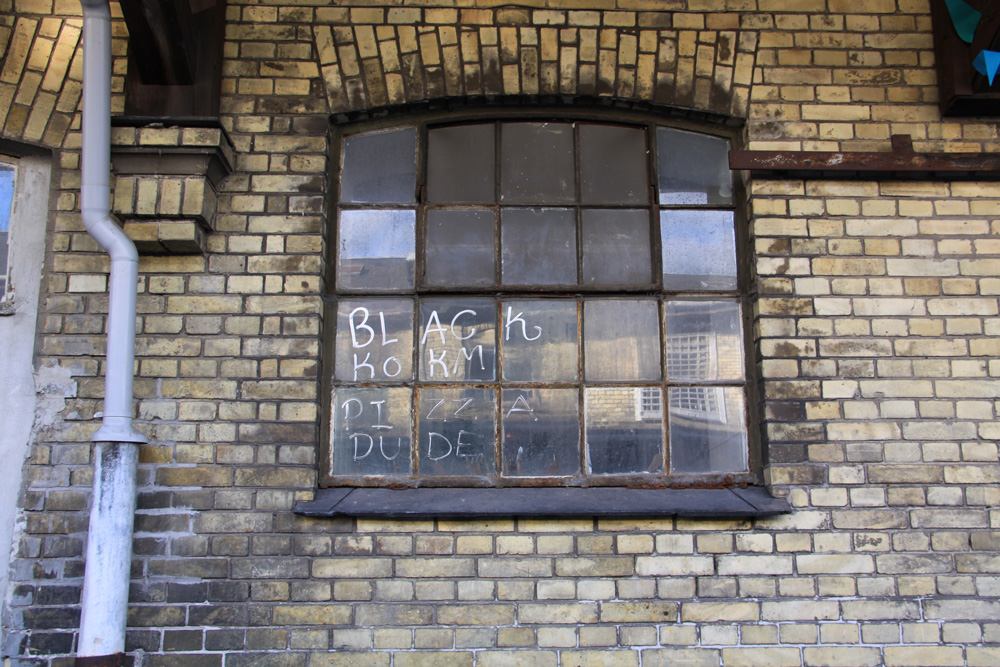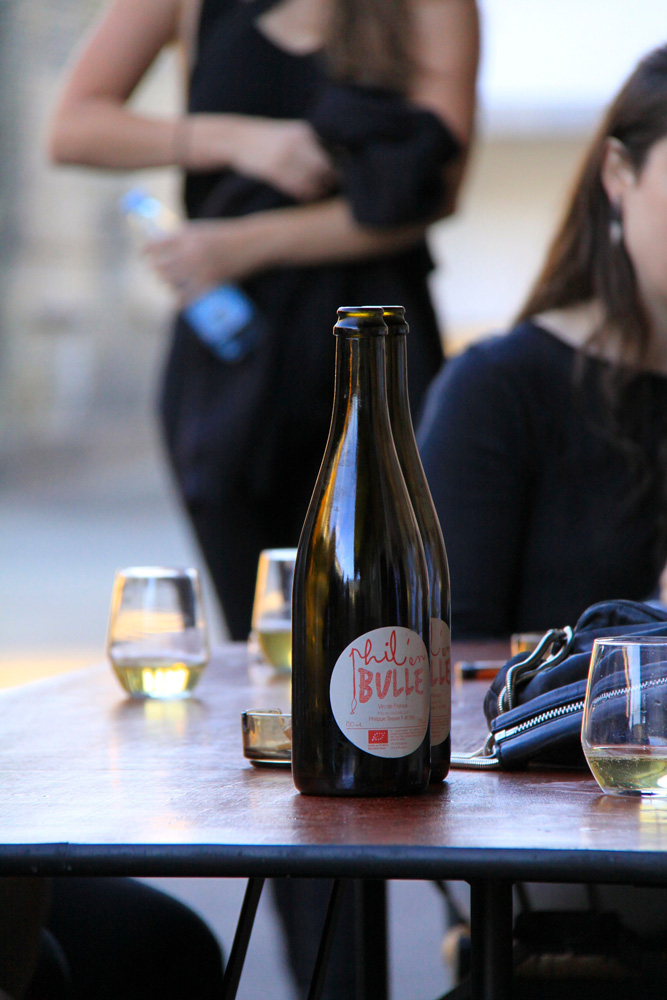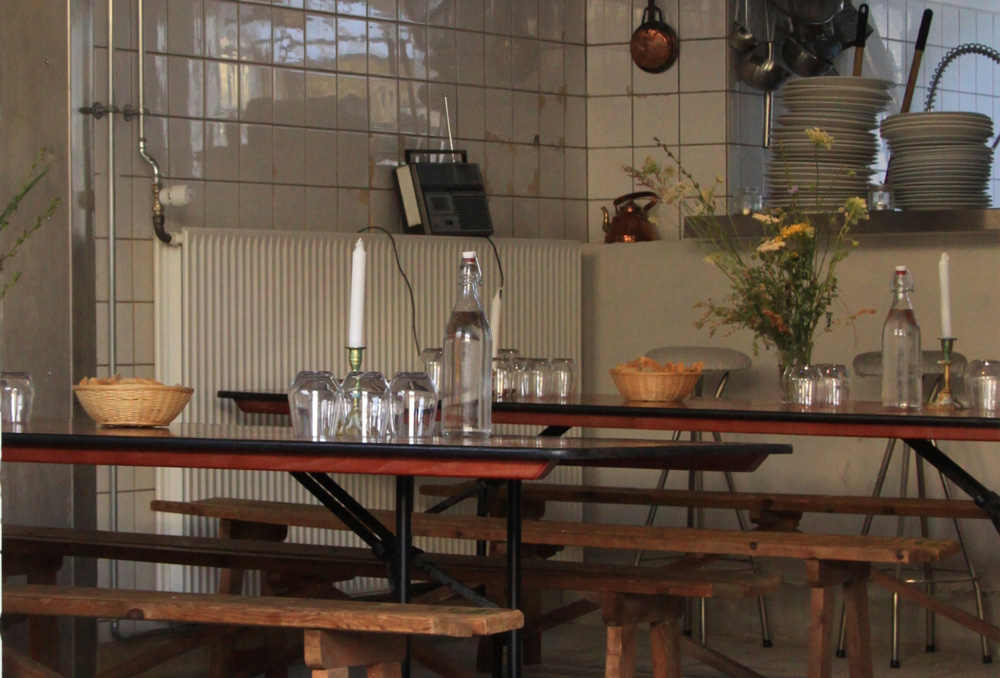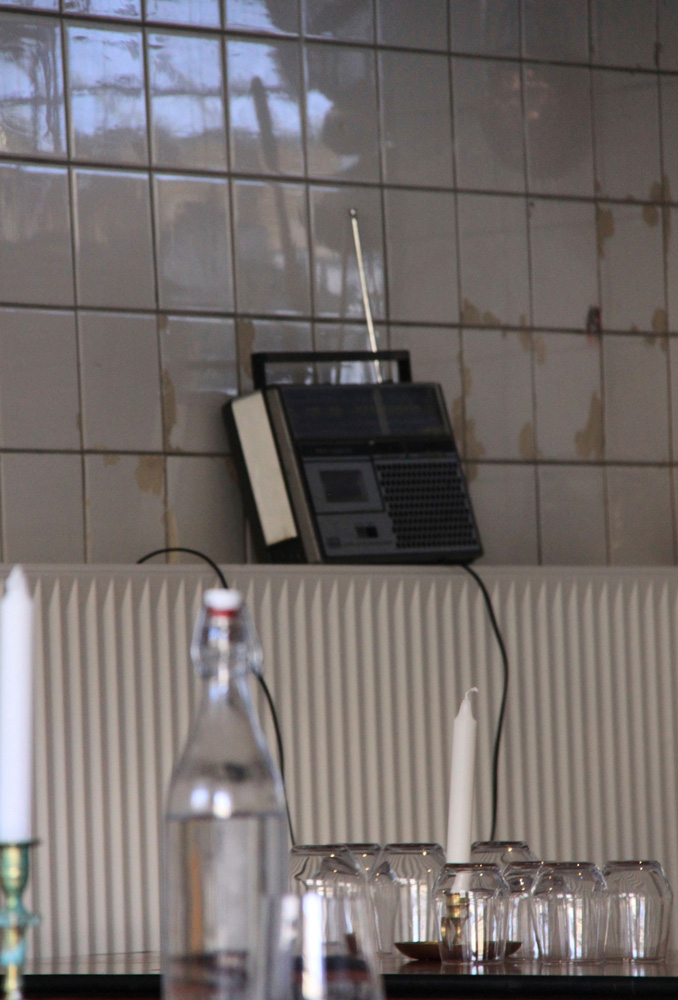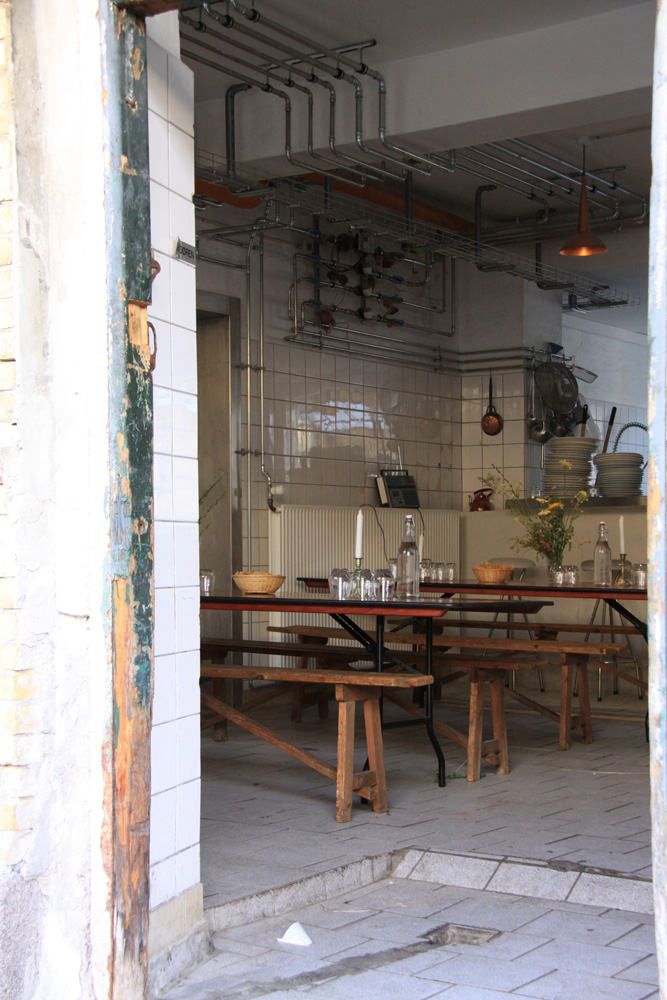 SKELETSKE (Skeleton Spoon), Copenhagen was created by Food&_ community member: