Recipe
Gold Sprinkle Eclairs
Words & Styling by

Jette Virdi

Photography by

Marta Miklinska
Nothing quite beats gold glitter and dark dark chocolate. Afternoon tea with friends is suddenly turned into something that extra bit special and dinner party dessert is suddenly transported to oohs and aahs and shiny things saying 'eat me, eat me'.
Ingredients
200ml water
4tsp sugar
85g butter
115g plain flour
Pinch of salt
3 medium eggs
Dark chocolate
Gold glitter
For the Vanilla Cream:
Cream
Vanilla seeds
Method
Preheat oven to 200C.
In a pan bring the water, sugar and butter just to the boil then immediately pour in the flour and salt.
Lower the heat and beat vigorously until totally incorporated. Stir until the pan gets 'fluffy' on the bottom.
Remove from the heat and beat one egg in at a time, incorporating each one fully. Once all eggs have been added, leave to cool for 5 minutes, either in the piping bag or in the pan.
Line a baking tray with baking paper and pipe your eclairs.
Cook for 20 minutes, then leave to cool.
Meanwhile, melt the dark chocolate in a bain-marie then spread over the top of the cooled eclairs and sprinkle over the glitter.
Beat the cream and vanilla seeds together to stiff peaks, and fill the eclairs using a piping bag.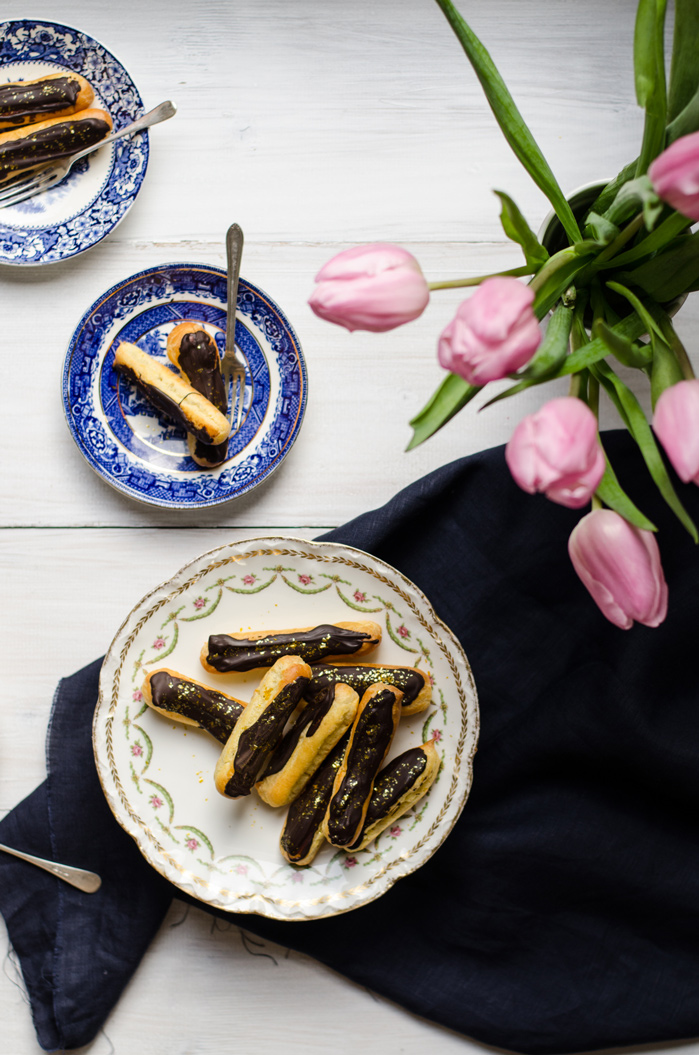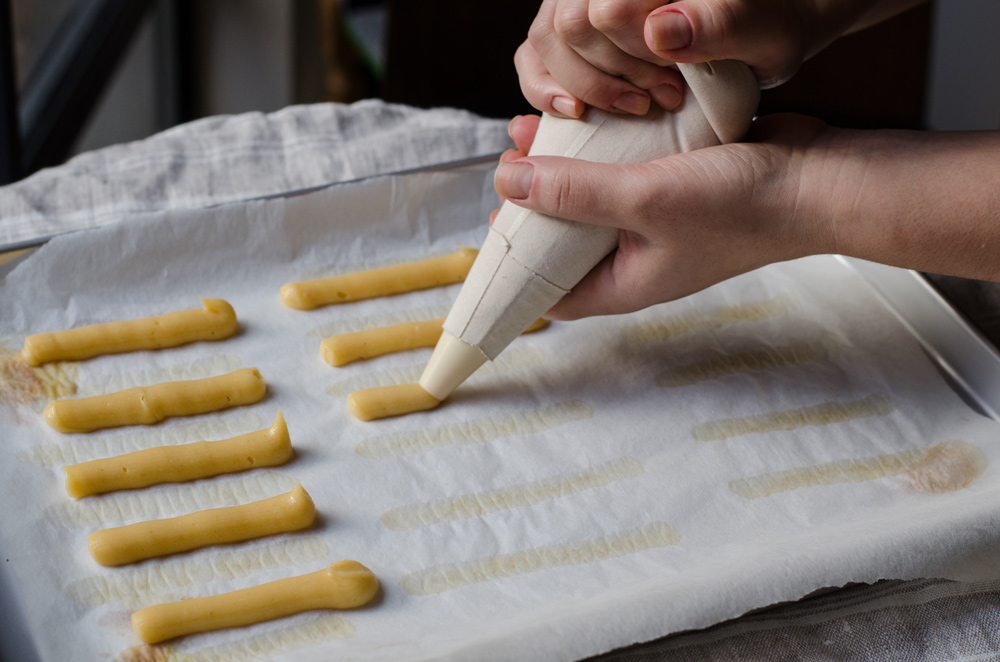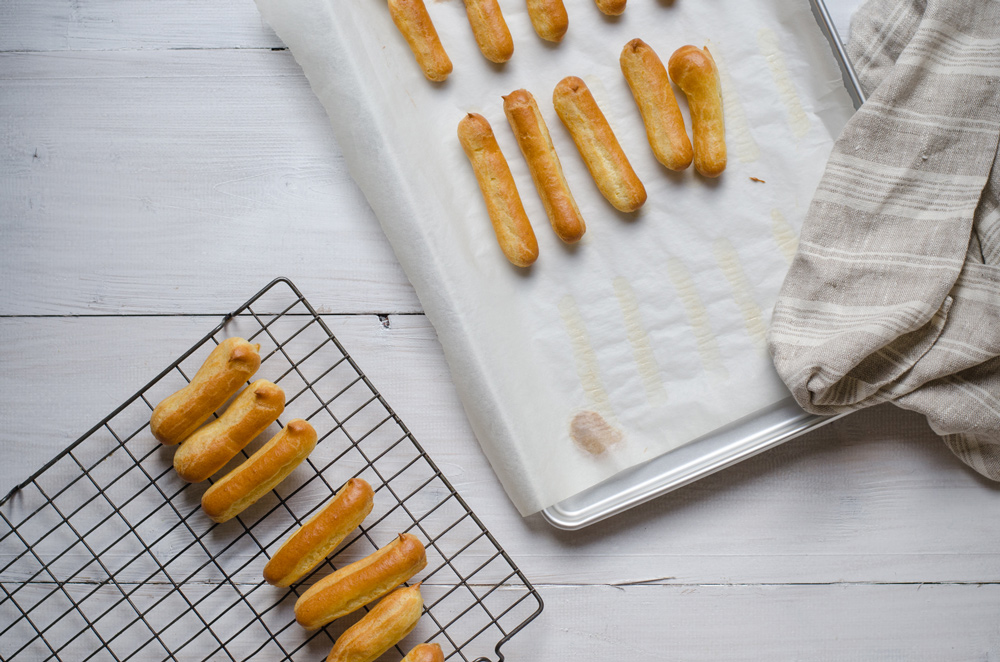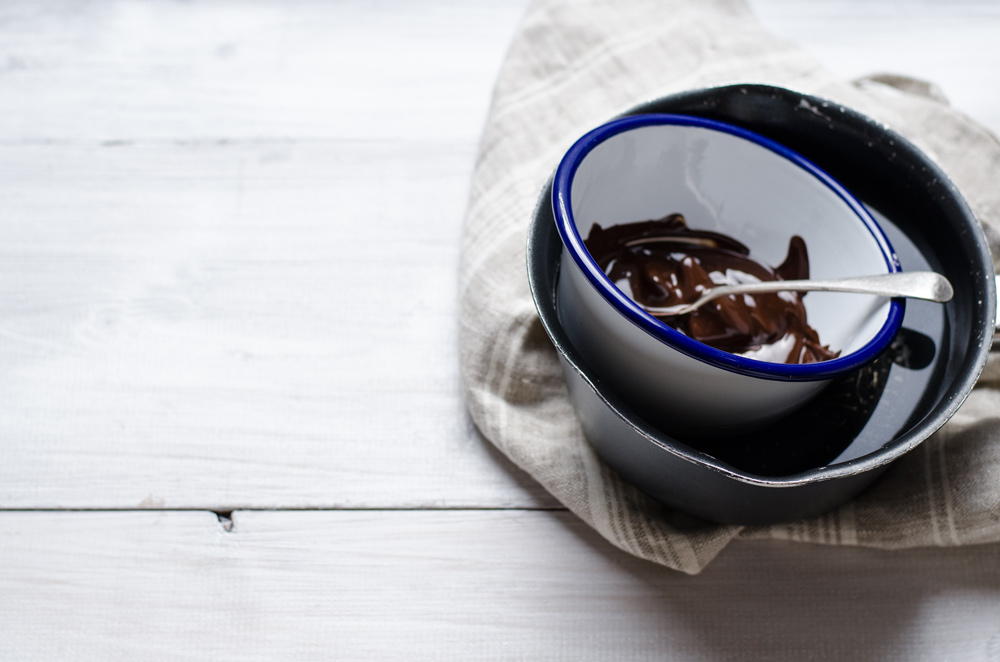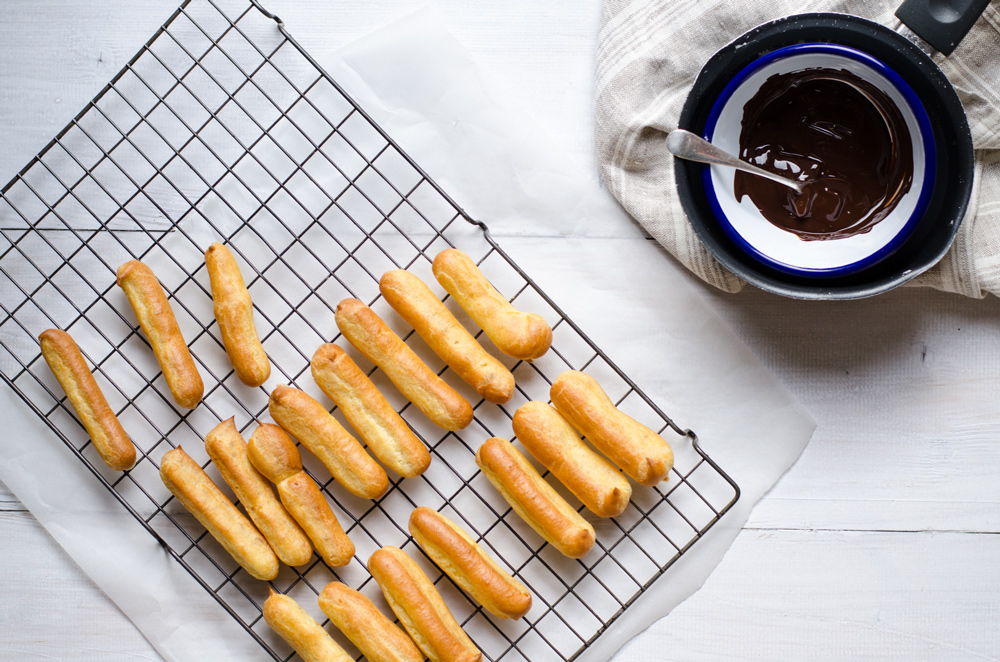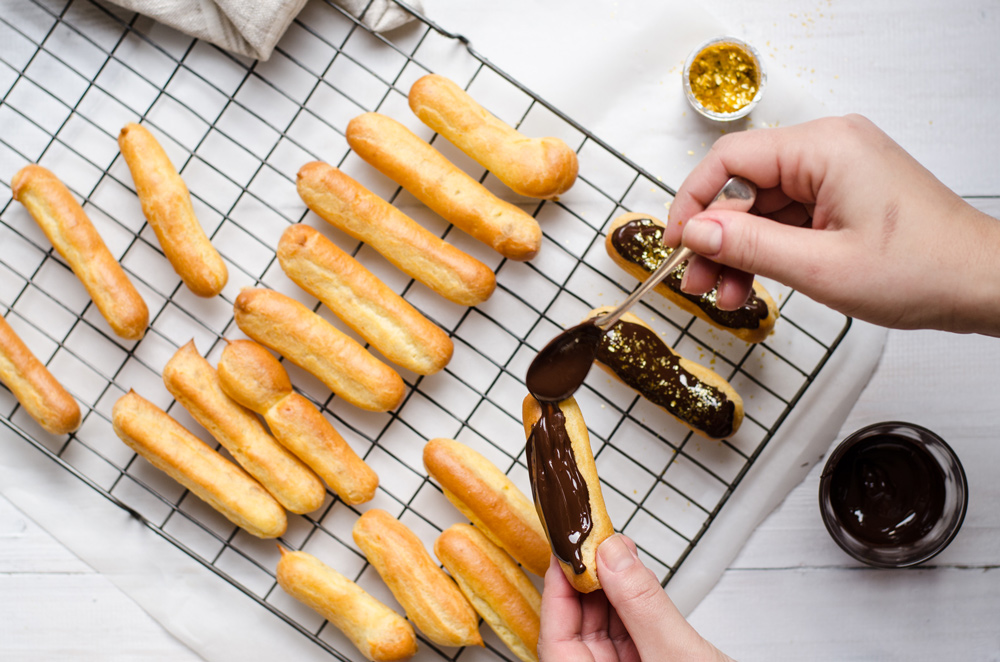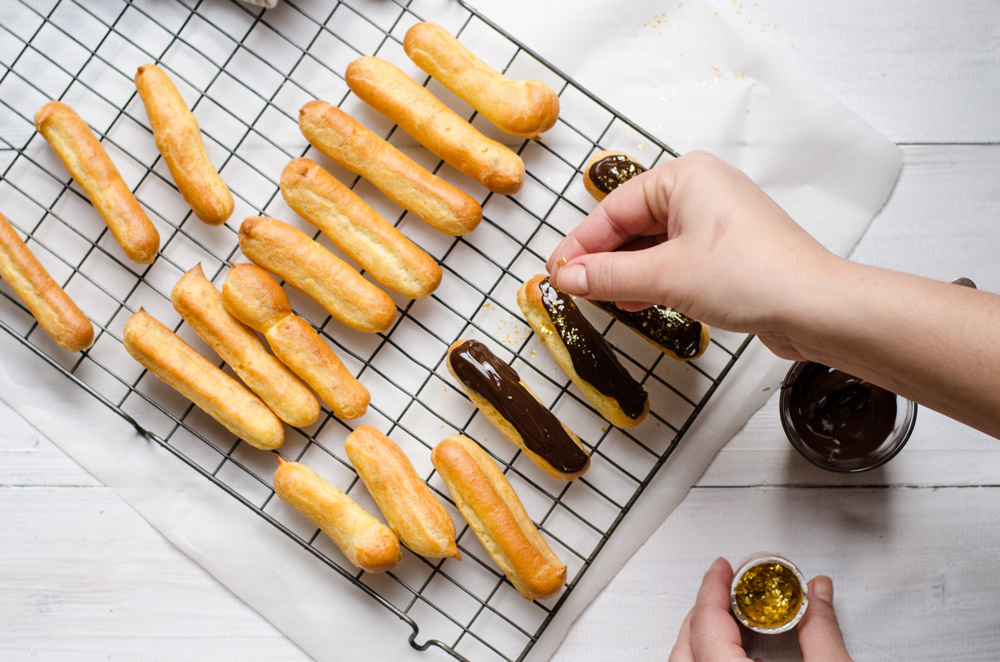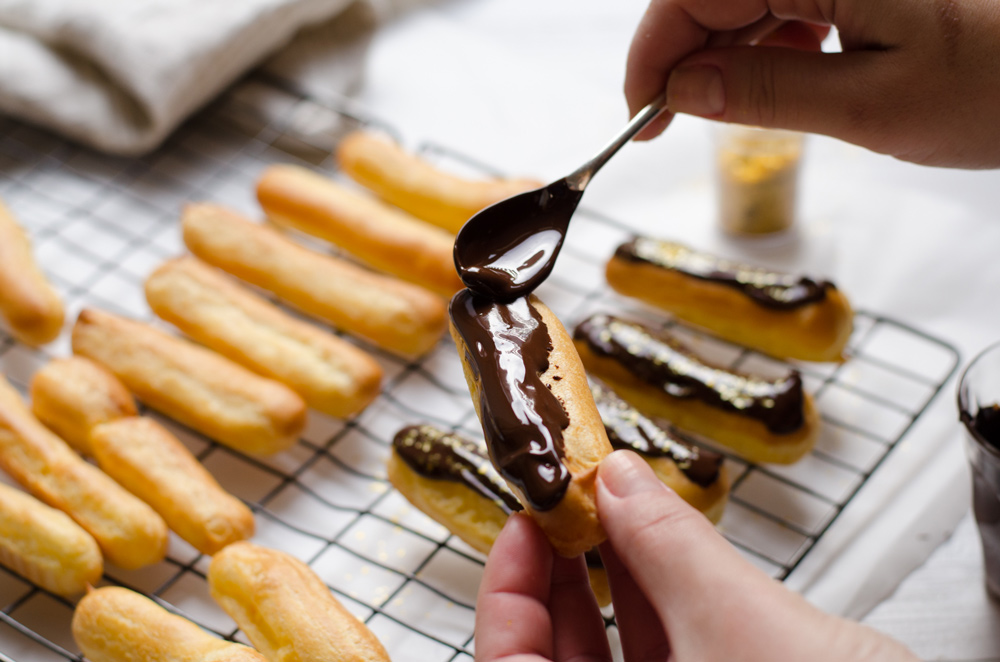 Gold Sprinkle Eclairs was created by Food&_ community members: